Supply chain solutions in the cloud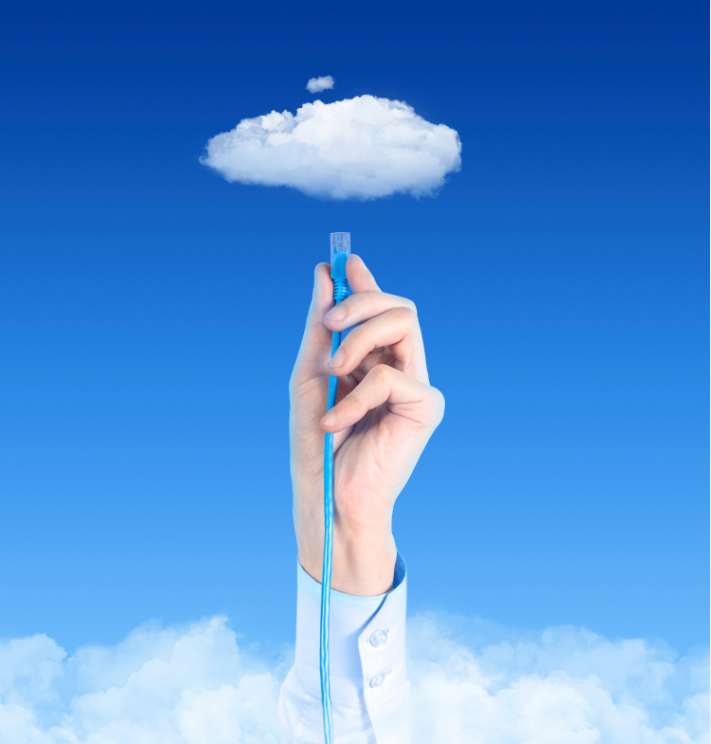 Most commonly used for data sharing
Supply chain solutions in the cloud
The rise of cloud-based technology is unstoppable in terms of both infrastructure and applications. Cloud computing is also dramatically changing supply chains, but since it is still in the midst of its evolution not all applications are currently suitable for use as a service. At the moment, the cloud is most commonly used for data sharing within the chain.
By Marco van der Hoeven
Despite the many technical terms that surround the topic of cloud computing, it is about much more than just technology. Crucial to cloud computing is the new business model, which can be summed up as 'pay as you go, pay as you use'. Companies no longer buy a whole infrastructure or software suite, but instead pay only for what they need. This is sometimes also referred to as the shift from capital expenditure (capex) to operational expenditure (opex). Because virtually all companies have some existing or 'legacy' systems, hardly anyone makes a complete switch to the cloud in one go. Mostly it is a case of a 'hybrid cloud' situation which comprises IT systems and software in the company's own environment supplemented by IT which is sourced as a service.
Office applications
Examination of companies' adoption of cloud computing in practice reveals that it is primarily the most standardised, non-business-critical applications such as Office applications and e-mail which are first to be put in the cloud. The cloud is also increasingly being used for storage. Nevertheless, there are some specific applications in sectors like supply chain which may already be interesting to source as a cloud service.
The ERP system forms the heart of most supply chains, including a broad spectrum of specific add-ons. The software has usually been tailored for internal use, often after an extensive implementation phase. Most companies also have a data centre which supports the operational activities, either located on their own premises or hosted by an external supplier. However, as chain integration becomes increasingly important in terms of both achieving added value and boosting the operational margin, so too does sharing data obtained from those two distinct systems. Much of the traditional software is actually far from optimal for cloud use. However, all developers are now working hard to develop cloud solutions for new users because few companies nowadays have the patience or the budget to invest in large-scale implementations.
Bearing the brunt of this pressure is SAP which, with a market share of 56 percent in the supply chain sector, provides by far the most widely used software. Oracle, following its acquisition of PeopleSoft and JD Edwards, is used in the supply chain by 16 percent of companies. The rest of the market is divided among smaller suppliers such as Infor (which now owns Baan) which holds a one-percent share of the market.
Great potential
There are however more applications which are suitable for use in the cloud. A study by SCM World which was recently featured in Forbes revealed that sales & operations planning (S&OP), transportation management systems (TMS), spare parts management, and store shelf optimisation are the four supply chain strategies that are the most 'cloud friendly' and have the greatest potential because they enable data to be shared with several partners within the chain.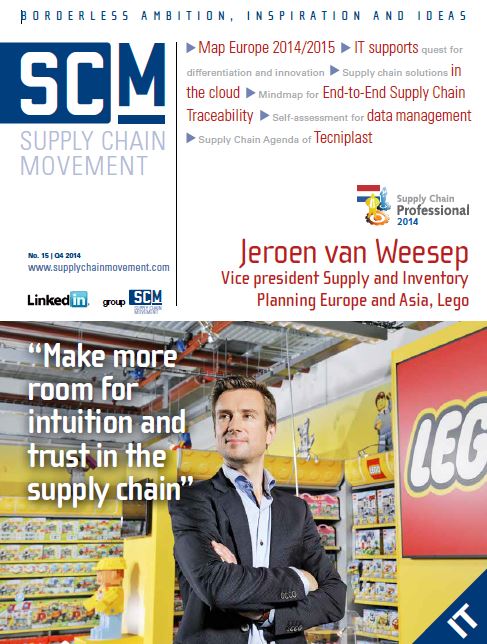 This article was first published in Supply Chain Movement Q4 – 2014
Subscribe on tablet to read the full version>>
or