Supply chain scale-up in the spotlight: Tracifier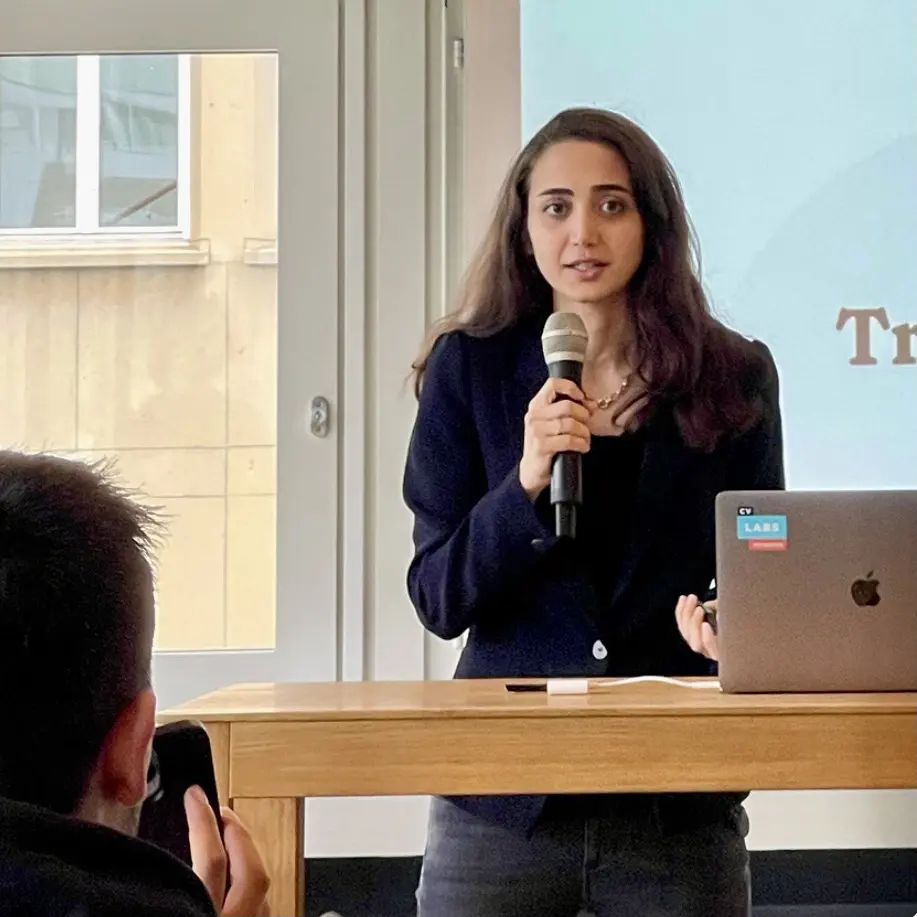 Tracifier is a product transparency 'solution as a service' powered by Web3 and NFTs. It was founded in Hamburg in 2019 by siblings Mina Kordi (pictured) and Javad Kordi. With their innovative approach, they are on a mission to help companies unlock the monetization potential of their supply chain data, enabling the creation of clear and compelling storytelling and communication concepts for their partners and end customers.
The scale-up's objective is to bolster transparency and accountability in supply chains by curbing fraud and promoting sustainable practices based on blockchain solutions. To achieve this, Tracifier provides a comprehensive platform for supply chain tracking and traceability, document verification and customer transparency services. This enables companies to extract data from their current enterprise systems, generate new data using RFID, NFC chips and IoT devices, and collaborate on trade documentation for streamlined processing.
By employing blockchain technology, Tracifier offers authorized users tamper-proof product information, thereby augmenting transparency and trust in the supply network. Additionally, unique NFTs are generated for each genuine product based on brand requests, enabling customers to remain connected to a brand's limited-edition products. To further enhance customer engagement, a transparency app leverages the power of augmented reality (AR) to present brand stories to end consumers in an immersive way.
Industry recognition
Tracifier is specifically focused on the food and CPG segment. Its customer base includes retailers and brand manufacturers as well as laboratories. The scale-up has received a considerable degree of industry recognition, including being shortlisted as one of the top 50 German blockchain companies by CVVC, and as one of the top five start-ups advancing farm-to-fork transparency by Startup Insight. Tracifier also won a German blockchain award in 2021, and Mina Kordi was shortlisted as one of the top 30 female entrepreneurs in Hamburg.