Supply chain scale-up in the spotlight: BigMile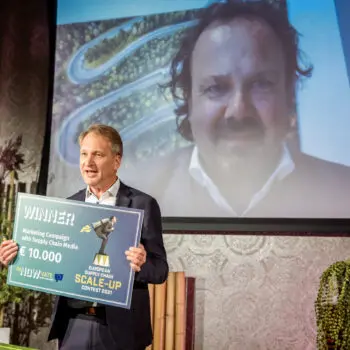 BigMile partly originates from the Lean & Green CO2 reduction programme. The business was founded in the Netherlands in 2018 to address the problem of calculating the carbon footprint generated by transport activities.
Working conform the EN16258 method for calculation and declaration of greenhouse gas emissions, in accordance with GLEC, the BigMile platform provides companies with the right tools to measure, analyse and improve carbon performance. To support optimization, it offers users a clear view of steps that can be taken to reduce carbon emissions while also saving costs – not only within their own organization, but also within the supply chain.
Thanks to this solution, companies can monitor where they stand on reducing carbon emissions as part of the Sustainable Development Goals. The platform also helps users to reinforce their own sustainability objectives by making it easier to visualize the results and share details of their progress with other interested parties, such as customers or shareholders.
Over 200 users
BigMile is aimed at any organizations that use multimodal transport within their supply chain, including shippers, carriers, public transportation, travel agencies and governments. Over 200 companies are currently using BigMile, including the likes of AB InBev, DPD, Emons Group, CEVA Logistics and NedCargo.
BigMile was voted the most promising supply chain scale-up of 2021 during the inNOWvate Supply Chain Event, organized earlier this year by Supply Chain Media (see photo). One of the main criteria for a business to be considered a scale-up is that it is a young company that has raised more than €2 million in capital.