Supply chain recovery map shows progress per sector following coronavirus crisis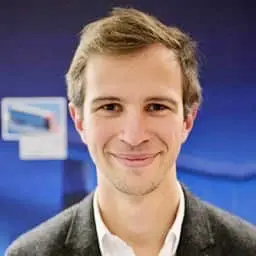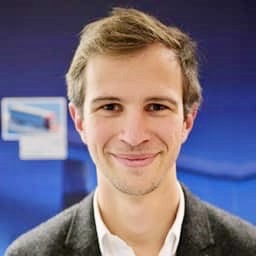 Real-time monitoring of how European supply chains are recovering from the coronavirus crisis is possible on the website of supply chain visibility specialist Shippeo. "The transport activities around factories and warehouses have been increasing again since Week 16, but things are going faster in some sectors than in others," says co-founder and COO Lucien Besse. According to Shippeo's supply chain recovery map, the automotive, construction and non-food retail sectors have been hit the hardest.
By Harm Beerens
Shippeo has compiled its live supply chain recovery map based on the current transport movements around more than 3,000 European factories and warehouses. This allows real-time monitoring of which logistics hotspots in Europe have the most inbound and outbound activities and, even more interestingly, how things are evolving per sector. According to Shippeo's Besse, the figures give an indication of how supply chains are recovering from the blow dealt by the coronavirus crisis. "Our supply chain visibility platform monitors all inbound and outbound transport movements for customers around their production and warehouse locations. By grouping these together by sector and comparing them on a weekly basis against what was normal before the coronavirus era, we get a good picture of how sectors are developing in relation to each other."
Figures supply chain recovery map
The recovery map figures clearly show that non-food retail, automotive and construction have suffered the most in terms of supply chain activity. According to Besse, this was a direct result of the hygiene measures announced on 9 March: "In many countries shops were forced to close, people had to stay at home and construction projects were shut down. It is therefore only logical that these sectors were directly affected." One sector in which supply chain activities declined less rapidly is metal, rubber, paper & plastic. The explanation for this, according to him, is that these companies are suppliers to various other industries, so this sector is affected less directly. It also includes companies supplying to sectors that were not affected by the coronavirus crisis, such as the food sector.
No crystal ball
Shippeo is a French scale-up that has developed a platform based on artificial intelligence to monitor transport movements between shippers, carriers and end customers. Data is collected from hundreds of sources to calculate arrival times for customers and to identify and predict anomalies. So can Besse also predict how long it will take before the supply chains are fully restored? "Unfortunately I don't have a crystal ball showing me how the coronavirus outbreak will develop in the long term. What I do foresee is that, if growth in the worst-hit sectors continues in this way, they will be back at 50% of their previous levels in two weeks' time. So it will take some time before everything is back to 100%."
Accelerated digitization
He expects that supply chain visibility applications such as those offered by Shippeo will now serve a substantially different purpose than before the crisis: "Until now, the focus has mainly been on optimizing supply chain processes, but I believe that in the coming years companies will use visibility to mitigate risks and anticipate supplier delivery problems." Hygiene measures will also play a prominent role in the planning and management of transport flows, Besse expects. An additional target variable for slot and dock planning will be to have as few drivers and warehouse staff as possible at one location at the same time. "In order to avoid human contact, the digitization of waybills will be accelerated," he concludes.