Supply chain problems pose challenge for Cisco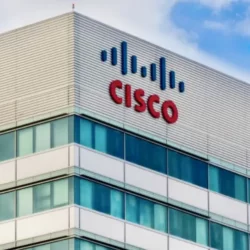 Cisco Systems has become the latest in a long line of companies grappling with serious supply chain problems, now that the networking technology manufacturer is facing significant delivery problems. "Our delivery backlog is bigger than ever before," CEO Chuck Robbins is quoted as saying in the Dutch financial newspaper, FD.
Cisco is facing the same issues as many other tech companies. All around the world, cargo ships are held up outside congested ports. The Port of Los Angeles is no exception, with dozens of container ships waiting to be unloaded – and Cisco is suffering the consequences.
According to Robbins, the problems are not just limited to the shortage of computer chips. "There are also shortages of semiconductors, memory, power switches… and labour," he stated in FD. He does not expect the situation to be resolved in the short term: "I definitely don't expect to see any improvement until February next year at the earliest, and perhaps even not until the end of 2022."
Software production
Four years ago, American multinational Cisco started to increase its focus on producing software, and that now accounts for 30% of the company's sales. Only Microsoft, Oracle, SAP and Salesforce generate more annual revenue from software, according to FD.