Supply Chain Media to mark tenth anniversary with a Global Pub Quiz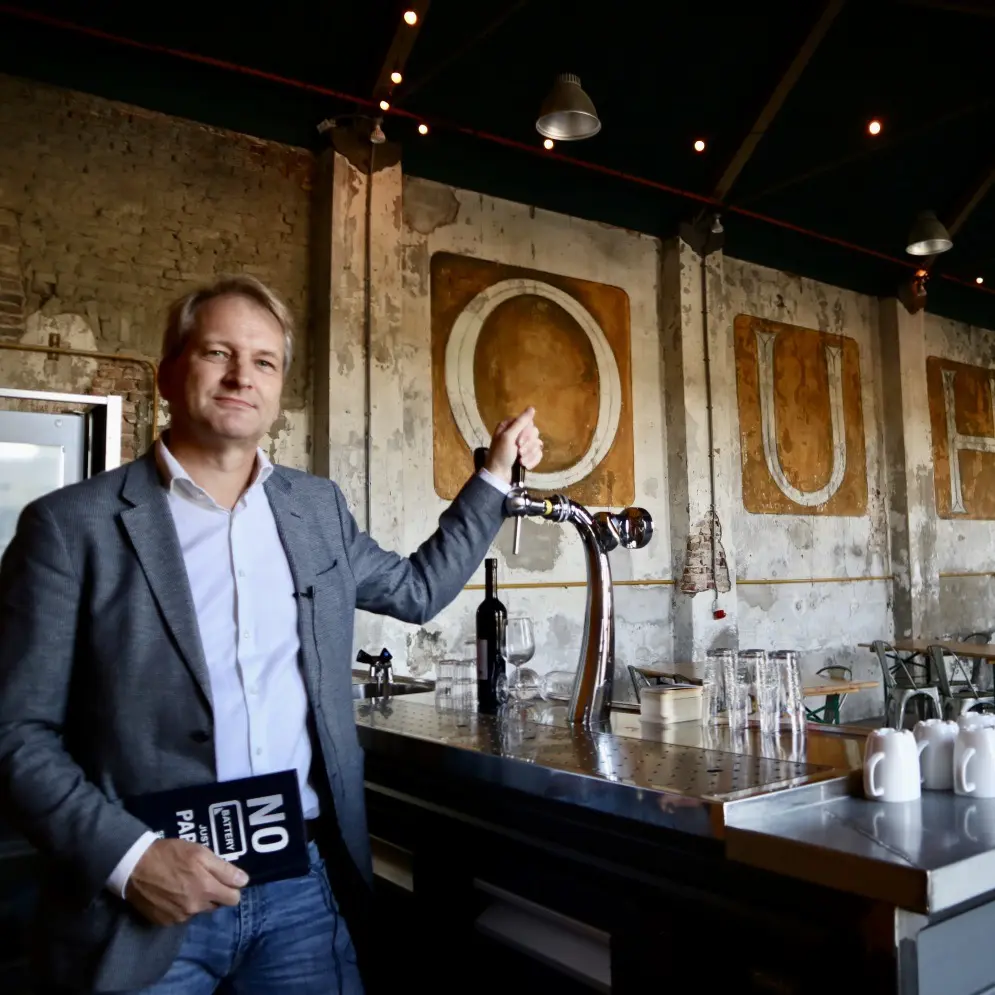 To celebrate its ten-year anniversary, Supply Chain Media is organizing an international pub quiz on 9 December. The event will take place both at the DRU Industriepark venue in Ulft, the Netherlands, and online. During the SCM Global Pub Quiz, conversations at the bar will reflect on the past decade. Meanwhile, participating teams can compete online, with ten licences for the new SCM WisDome machine learning-powered knowledge bank up for grabs!
In the run-up to the pub quiz, Martijn Lofvers (photo), founder of Supply Chain Media, is uploading a series of short online YouTube videos reflecting on his company's milestones. Contestants in the pub quiz in December might find the videos useful!
"The start of Supply Chain Media in January 2010 was a very tense but exciting time," recalls Lofvers. "We didn't have an internet connection at the office for the first month, so we had to improvise with a dongle in order to publish the first edition of Supply Chain Magazine. In the same year, I visited the Lamborghini factory in Italy accompanied by Professor David Simchi-Levi from the MIT Institute in Boston. Supply Chain Media also partnered with the Sustainability Gala in the Netherlands. Another highlight for me that year was meeting Kofi Annan, who gave a tremendously inspiring keynote speech at the gala and who also shared some great personal advice during the roundtable."
In 2011, the still-young company launched its quarterly English-language publication, Supply Chain Movement. Lofvers: "We made a splash with the very first edition by introducing the now-renowned IT Subway Map of Europe poster, an at-a-glance visualization of the solutions from all leading supply chain software vendors. Later that year, at Gartner's supply chain conference in London, I attended a very inspiring presentation by Pier Luigi Sigismondi, who was Unilever's Chief Supply Chain Officer at that time. He excelled in expressing the value of the supply chain function in financial terms, almost like a chief financial officer."
Architect
An interactive online version of the IT Subway Map of Europe was added in 2013. "Companies looking for a certain type of software can click on the relevant subway line showing the relevant suppliers," says Lofvers, who is the architect of the company's series of subway maps, which now also includes versions visualizing logistics service providers and consultancy firms. "Later that year, in conjunction with our partners, we organized the International Supply Chain Summit in Istanbul featuring speakers from both Western Europe and Turkey. Our conference on the Bosporus Strait was like a bridge of knowledge between Europe and Asia. And in the same year, I published my SCM Strategy Mind Map visualizing market trends, their impact on different disciplines, the challenges and the solutions – and I still use it nowadays when holding workshops for companies."
Plenty happened in 2014 too, but the next major milestone came the following year with the launch of the Supply Chain Satellite, an online tool for determining the right logistics outsourcing strategy. "And Pier Luigi Sigismondi was rightly voted number one in our first Top 28 Supply Chain Executives in Europe ranking in 2015," adds Lofvers.
Sign up!
The SCM Global Pub Quiz quiz is open to teams of four from manufacturing companies, software vendors, consultancy firms or logistics service providers. To sign up (by latest 1 December) or for more information, send an email to: tiffany.van.kasteel@supplychainmedia.nl.