Supply chain in the scrum applying agile methods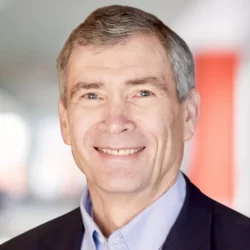 Consultants from Bain & Company have published a book showing how the agile methodology can be applied to manage not just the IT department, but also the entire company – including supply chain. According to Darrell Rigby, one of the book's co-authors and leader of the Global Innovation and Agile department within the US management consulting firm, in supply chain it's important to strike the right balance between 'changing the business' and 'running the business'.
Agile is a methodology for making a company more innovative, responsive and customer-centric. It is popular with developers of software and products. They use things like scrum, user stories and sprints to ensure that people from different disciplines work full-time on a shared goal, stay focused on the customer and only spend their valuable time on impactful tasks. This way of working has been embraced company-wide by creative internet companies such as Netflix and Spotify, as well as numerous other companies including Amazon, Dell and Bosch.
Agile has been shown to achieve spectacular results, but it can also go badly wrong, warn Darrell Rigby, Sarah Elk and Steve Berez in their book. This is especially likely when agile is introduced with a 'big bang' and is used by senior management as an excuse to make massive job cuts – as in the example given by the authors of the restructuring programme at ING Bank in 2015, when 3,500 employees were forced to reapply for 2,500 newly created, so-called agile positions.
Because there are enough similar real-life examples of how not to introduce agile, the authors wanted to write a book about how it should be done: Doing Agile Right. What's the first step, and how can you scale up? What kind of leadership is needed, and what kind of IT systems? The book reveals how to use … … …
Want to read more?
Curious about the complete article (2 pages) about this book?
Take a digital subscription and have full access to it and to much more exclusive content >> https://shop.supplychainmedia.eu/product/digital-subscription/