Supply chain crisis hits UK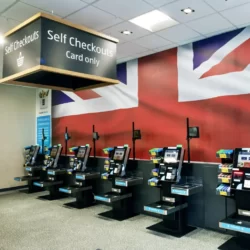 The UK economy has been plunged into a supply chain crisis. Inventory levels at major retailers are at their lowest since 1983 due to worker shortages and logistics disruption resulting from COVID-19 and Brexit.
Andrew Sentance, former member of the Bank of England's Monetary Policy Committee, commented that the shortages of labour and materials were the most acute in decades and painted a worrying picture for the British economy. In the UK in particular, many retailers are struggling with out-of-stock situations caused by an accumulation of supply chain disruptions, ranging from goods shortages to the lorry driver shortage.
Empty shelves at Halfords
Halfords, the UK's leading retailer of automotive and cycling products, is just one of the many firms in trouble. The supply chain disruption caused Halfords' like-for-like cycling sales to fall sharply by 23% in the first 20 weeks of this year compared to the same period in 2020. Due to problems with importing goods and a severe shortage of truck drivers in the UK, it is simply not possible to keep the stores replenished, and Halfords does not expect the situation to ease in the short term.