Supply Chain Agenda of Pierre Mille, VP at Carlsberg Group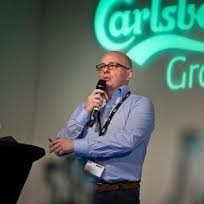 "We are evolving towards a more customer centric supply chain"
Pierre Mille, VP Group Planning & Customer Service Excellence, Carlsberg Group
By helen Armstrong
A series of acquisitions inevitably led to a complex supply chain for global beer brewer, Carlsberg. For Pierre Mille, VP Group Planning & Customer Service Excellence, this was an opportunity to unleash its untapped value. His task – together with his colleagues from procurement, production and logistics – is to simplify the global supply chain while acknowledging that consumers are often very emotionally attached to a particular beer brand. "Consumers have strong rooted preferences when it comes to beer. We have to continue to meet their needs while simplifying the parts of the chain which don't add value." A new strategy is evolving which incorporates a twoway flow: Products in one direction and information back from customers in the other. Mille is in his element: "I love the tension between the long term vision and doing the job every day, at every level".
What is your responsibility regarding the supply chain?
"I joined Carlsberg three years ago to help implement a new strategy for an integrated supply chain. My job is to ensure that supply meets demand in the most efficient way. The job description is more complicated but it all comes down to satisfying our customers. Within the 16 countries in Western Europe I have a very operational role. Here it involves capacity planning, S&OP and knowing individual volumes. In our other main markets in Asia and Russia it's about building capability, positioning skilled people and putting systems and processes in place to enable us to provide excellent customer service."
What is the strategy of the supply chain: Operational Excellence, Product Leadership or Customer Intimacy?
"The overall strategy is to build an integrated supply chain with flow of goods in one-way direction and flow of information the other way. We believe that operational excellence starts at the shelf, and we are at the moment evolving towards a more customer centric supply chain. As a supply chain we are integrating on-shelf availability, distribution, warehousing, logistics, production, procurement and communication with our suppliers, yet leave intact the intimacy within the individual markets regarding sales. Some leading edge customers want to work in a very integrated way and do provide us with data to analyse and they welcome our engagement in promotional forecasting. Sometimes they even provide category information. Globally speaking, we still have customers who believe that information is power and don't want to share it. We realise that no one size fits all and so we have to understand the rhythm of our customers and which metrics matter to them."
What are the main business challenges that drive supply chain projects at the moment?
… Read more …
This article was first published in Supply Chain Movement Q2 – 2015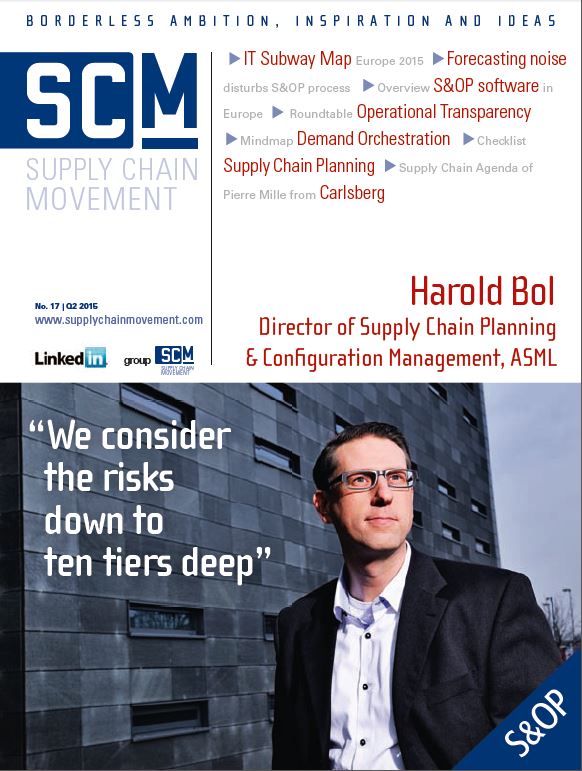 Subscribe on tablet to read the full version>>
or