Subsidy for Smartys smart contracts simulation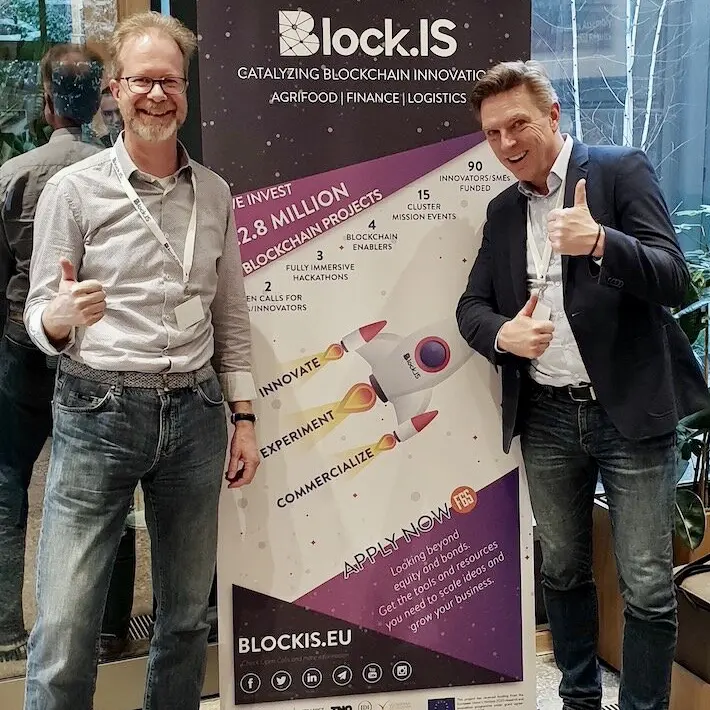 Smartys, a start-up focused on smart contracts for use in logistics, construction and finance, has developed a smart contracts simulation application and presented the first, basic version at the end of January. It recently received a European subsidy, providing the means for further development of the simulation.
The simulation is a working blockchain application that is based on a simplified logistics use case. By experiencing the simulation, participants gain an efficient insight into the benefits of smart contracts. The subsidy granted by the EU via the Block.IS Accelerator Program for Blockchain Solution provides Smartys with the means necessary to further develop the simulation.
The grant was awarded during a two-day selection event of Block.IS in Istanbul. There, the Smartys team – comprising Robert Rengen and Jeroen Perquin (pictured) – had to convince the jury about the huge advantages of smart contracts and the future impact on logistics. According to the start-up, industrial companies are currently experiencing real challenges in the field of traceability, efficiency and transparency in the chain.
Scalable simulation concept
Smartys is a partner of Weconomics, which stimulates the commercial use of disruptive technologies. The start-up received particular praise from the jury for the scalability of the simulation concept. The jury also commended the technology used in the simulation: a combination of open blockchain technology (Ethereum), smart contracts and Internet of Things (IoT).
According to Smartys, new technologies such as blockchain and smart contracts are available, but most people are simply not aware of them. Organizations have insufficient knowledge about the technologies and/or lack the ability to cooperate effectively with others to implement them. In this area, Smartys is focused primarily on awareness and education.
Licence-based rollout
The aim is to further roll out Smartys in Europe through a licensing system to universities and workshop training in logistics. It is applicable as a separate module within an existing course and as a complete basic training programme. Furthermore, Smartys is interesting as an in-house training for companies and start-ups in logistics, construction and finance, according to the team.