Storytelling holds the key to successful innovation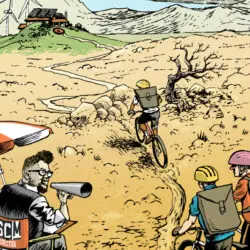 Innovation is essential in order to digitize and integrate supply chains and to make them sustainable from end to end, which means that they are continuously in a state of transformation. But how can you ensure that they transform successfully? The inNOWvate Supply Chain Event illustrated the importance of a good story based on a clear purpose. Sanofi's Tariq Farooq, who was recently named as Europe's number one supply chain executive, stated: "Everything ultimately revolves around one thing: connecting the dots."
Once upon a time, there was a bicycle courier who received a delivery order via his phone. He got on his bike, picked up the parcel and followed the route to the delivery address indicated on the screen. When he arrived, he rang the bell, waited for the front door to open, and handed the parcel to the person who opened it. After confirming the delivery on his phone, he got back on his bike and cycled away.
According to film director Martin Koolhoven, this series of events does not constitute a story. A story requires more drama, such as in terms of hardships the bicycle courier had to endure along the way – rocks and tree trunks blocking his path, or a heavy storm creeping ominously closer. For even more dramatic effect, the parcel could contain medicine that must be administered within half an hour to save the person's life.
"A story is a sequence of interrelated dramatic events with a purpose," explained Koolhoven during his keynote on storytelling at the inNOWvate Supply Chain Event. "In this definition of storytelling, three words are important: 'purpose', 'interrelated' and 'dramatic'. Purpose means that the story has direction, maybe even a message. If a story doesn't go anywhere, it's just an anecdote. Interrelated means that all the events must be linked; you have to connect them together. And drama creates the necessary emotion. … … …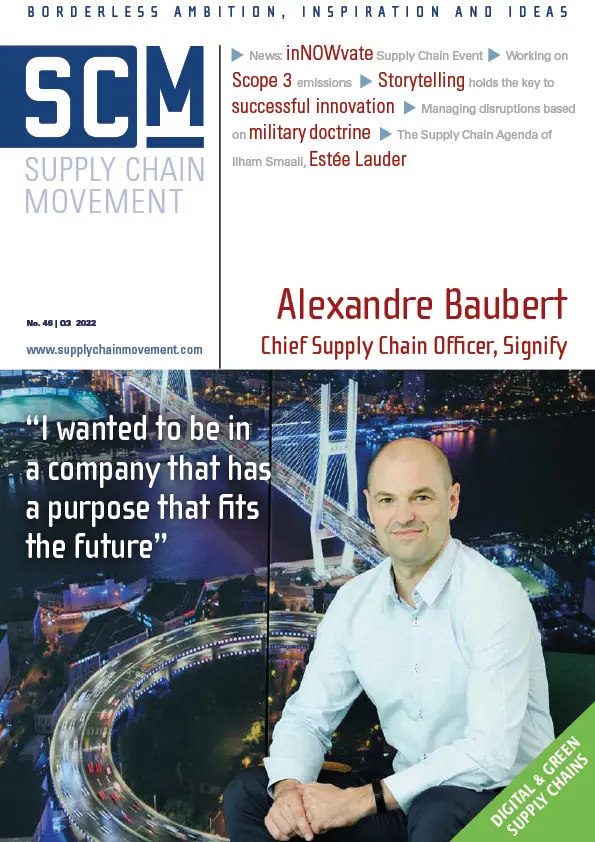 Download Supply Chain Movement Q3, 2022 for free.