Start-up ChainCargo raises €1.75 million for more sustainable road transport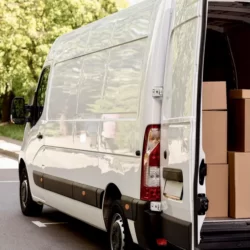 The Eindhoven-based start-up ChainCargo has raised €1.75 million in a new investment round. The funding will be used for further development of the platform's digital tools, which provide insight into the available capacity in existing transport movements. The investment will also be used to accelerate growth in Europe. The digital road freight forwarder expects a fivefold increase in turnover this year.
The latest investment comes from BOM Brabant Ventures and two informal investors. "With this amount, we can take a big step in further developing our digital solutions and accelerate our growth in Europe," says ChainCargo co-founder Jeroen Kemp. "With a focus on full-truckload (FTL) transport movements, ChainCargo customers can expect an even better digital tool with which they can arrange their transport in an instant – without the delay of intermediate steps."
Utilizing the capacity in existing transport movements
ChainCargo was launched in 2018 with the aim of contributing to a sustainable future by combating waste in transport and thus reducing carbon emissions. The company uses digitalization and automation to create transparency in the generally opaque road transport market. Knowing exactly where the available capacity is enables goods to be transported more efficiently and existing transport movements to be optimally utilized.
Reshoring trend increases pressure on European road transport
The start-up expects the use of existing transport movements in Europe to become even more important in the coming years. Partly due to the exorbitant container prices in the ocean freight market, a growing number of companies are choosing to move their production to Europe, which is putting extra pressure on road transport. "We have the solution to relieve that pressure," says co-founder Giovanni Gubbels.