Sparrow enables fast delivery of spare parts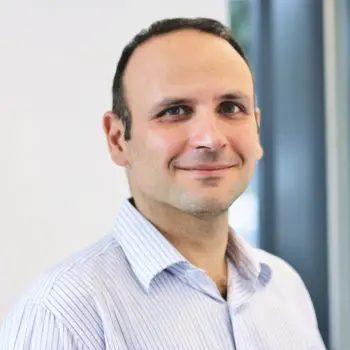 With its digital marketplace, the German start-up Sparrow Networks ensures that companies always receive the right spare part as quickly as possible in the event of the failure of a system component. Sparrow links the inventories of the system operators with each other so that a suitable supplier can always be found quickly. Long downtime and expensive storage costs can thus be avoided, according to Sparrow. Beumer Group supports founder Meir Veisberg, bringing digital projects into its corporate group.
"It often happens that in the event of a failure the right components are not in stock," Veisberg states. "And it takes time for the suppliers to deliver them – time that can be very expensive." Veisberg has worked out an efficient solution with his start-up Sparrow Networks: a digital marketplace where each participant can offer components from their own inventory and buy components from other members. "This creates an enormous virtual warehouse. We enable members to share components," says Veisberg.
Veisberg is supported by the Berlin-based company builder Beam: a spin-off of the Beumer Group. "We try to solve unique problems in logistics together with the start-up teams," explains Managing Director Robert Bach. "My task is to find young entrepreneurs with business ideas that are relevant to us. For this, we are planning on founding three start-ups per year and transfer them, consolidated under Beam, into a separate company. This now includes Sparrow Networks."
Spare parts for all
"In discussions with Beumer experts, suppliers and customers, I found out that small and medium-sized companies often aren't big enough to maintain a huge parts stock. And when they do, they do not always have the components they need," says Veisberg. "If an employee accidentally hits the sortation system with a forklift, damaging a motor that is not stocked as a spare part, this can result in long downtime."
However, members of the new platform benefit from an almost unlimited pool of spare parts. Thanks to the high availability, their systems experience significantly less downtime, they can reduce their own stock and keep fewer parts in stock in the future. These are significant cost savings. It is also possible for every registered potential buyer to offer their own stock on the online marketplace.