Sony sells Slovakian LCD factory to Foxconn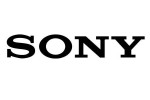 Sony has announced the sale of its Slovakian LCD factory to the Taiwanese company, Foxconn Electronics. The sale is expected to complete in September, giving ninety percent ownership to Foxconn.
Sony hopes that selling this factory will streamline its TV production, reports Digitimes. The factory cost Sony 73 million Euro to build and was completed only two and a half years ago. In fact, it looks like Sony is trying to sell off large portions of its TV production capacity. Foxconn had already acquired one of Sony's Mexican factories in September 2009 and the company just announced that it has sold another factory for the production of LCD panels to the Japanese Kyocera.
Foxconn rarely uses its own name when selling its products, tending to manufacture products for other hardware producers like HP, Dell, Apple and Nokia. Sony will reportedly continue to work with these manufacturers in the future.