Recording & slide deck Slimstock | inNOWvate Supply Chain Event 2022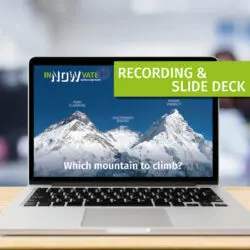 For your S&OP Transformation Journey, Technology is just an Enabler



How to transition from "doing the things right" to "doing the right things"
Speaker: Sandeep Walia, Chief Transformation Officer
Technology can complement the Governance needed for running holistic S&OP Process … but cannot substitute for it. Sandeep shared the "Key Success Factors" for implementing a successful S&OP in your organization.
About Slimstock
Powered by AI & machine learning, our solutions offer the complete suite for supply chain optimisation. Focusing on forecasting, demand planning & collaboration, we help businesses to overcome their inventory obstacles. By empowering planning teams with actionable insights and a fully automated workflow experience, we have helped over 1200 customers to attain market-leading levels of service and efficiency while reducing operational costs.
Recording & slide deck Slimstock
The recorded session is available on the YouTube channel of Supply Chain Movement. The slide deck is available for download below.
Download:
Slide deck inNOWvate Supply Chain Event 2022 | Slimstock