Shortage of chips creates bottleneck for car manufacturers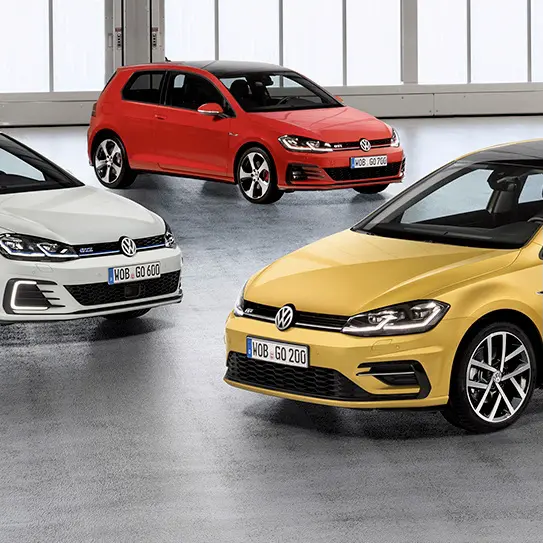 A shortage of chips is hampering the production of passenger cars worldwide. This is disastrous timing for the manufacturers since they are currently transitioning to the production of electric cars – and that requires a lot of microelectronics. The truck-building industry is experiencing the same problem, albeit to a lesser extent.
Chip manufacturers are struggling to cope with all the orders due to the coronavirus crisis. Passenger car production ground to a halt during the first lockdown, and when the car manufacturers cancelled their orders, the consumer electronics manufacturers seized their chance, according to the Dutch financial newspaper FD. After all, they source their microprocessors from the same suppliers as all other information technology companies. But when car sales rebounded faster than expected, many major car builders had a serious problem.
Production standstill
As a result of the chip shortages, Germany's Audi, Daimler and Volkswagen recently had to cease production, and French company Renault also indicated that it expected production to be significantly impacted. According to the FD, the USA's Ford and General Motors have recently reported a backlog of semi-finished cars waiting for the necessary chips. Truck manufacturer Volvo Trucks is likewise experiencing problems with chip deliveries; it was recently forced to shut down its production lines in the Belgian city of Ghent for a week due to the lack of supply.
The extreme winter weather in Texas and the accompanying power cuts made the problems even worse by forcing companies based in that region – such as Infineon, Samsung and NXP – to scale back their chip production. All this supply chain disruption will probably mean that consumers will have to wait longer for their new cars. In fact, analysts predict that the production shortfall will run into millions of cars this year.
Volkswagen blames suppliers
The problems have led Volkswagen to blame its main suppliers for not heeding its forecasts of a rapid recovery in demand for new cars. The German car manufacturer warned of an imminent shortage of chips as early as spring 2020. Volkswagen is therefore now considering entering into direct agreements with the manufacturers in order to safeguard future supplies of semiconductors.