Shaw Industries implements Collaborative Forecasting and Inventory Optimization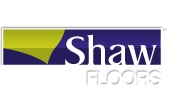 Shaw Industries, a carpet manufacturer and floorcovering provider, has recently decided to implement the Central & Collaborative Forecasting and Inventory Optimization solution from OM Partners within its Hard Surfaces division. Shaw Industries plan to roll the solutions out to other divisions like Carpet & Tile over the course of the coming years.
OM Partners had already implemented Integrated Planning and Detailed Scheduling at Shaw in order to provide a standard solution for end-to-end visibility over both short-term and mid-term horizons. This OMP Plus implementation addressed a number of key requirements including a single user interface for manufacturing planning, scheduling and distribution planning, multi-operation network integration and visibility, increased deployment speed and capacity scenario comparison.
"The Demand Planning function is a cornerstone that fits well into Shaw's strategic plans for a comprehensive Production Planning software suite", Melissa Crawley, Director of Manufacturing and Production Planning Business Solutions, explains. "A key consideration is on the agility within the Demand Planning process as well as its integration to other functions of the supply chain. An agile platform from which we can evolve to other planning functions is key to us."