Seven predictions about robotic process automation in 2020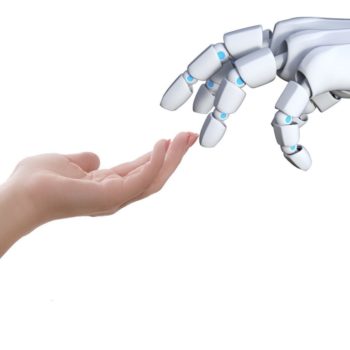 Robotic software is already much bigger than many people realize, according to the American software company UiPath. This claim is substantiated by the fact that research firm Gartner recently described robotic process automation (RPA) as "the fastest-growing segment of the global enterprise software market". The RPA software market is forecast to reach €7 billion in 2020 and to grow to almost €11 billion in the next two years. UiPath's Chief Evangelist Guy Kirkwood has made seven predictions for 2020.
At UiPath, Kirkwood conducts research into societal and technological trends. According to him, robotic process automation is continuing to gather speed. He expects it to become mainstream in 2020, spurred on by economic shifts, a new generation of workers who love IT and the speed of technological advancement, especially in artificial intelligence. Kirkwood's seven predictions for RPA in 2020 are summarized below.
1. The global economic downturn will encourage the adoption of automation
Signals from the financial market don't paint an optimistic picture. Long-term interest rates are falling and there is a chance that the US could be heading for another recession in 2020. As organizations face the realities of an economic downturn, they'll adapt their business models with automation and first increase efficiency by scaling up robots rather than by scaling down employees.
2. RPA will become the YouTube for automation
In 2020, RPA is going to claim its place as the central platform for other enterprise automation tools and software codes, in the same way that YouTube is a repository for video content. The centrality of RPA combined with the development of automation code that is more useful and reusable will enable wider use across industries and geographies, making RPA more accessible and extensible.
3. More organizations will combine and reuse robots
In 2020, organizations will learn how to better standardize robots and apply them across use cases and departments, and eventually across companies and industries. Combining and standardizing robots into reusable and repeatable elements will pave the way for much more predictable deployments and easier scaling of RPA.
4. Students entering the workforce will compel automation deployment
In 2020, students entering the workforce will be unwilling to do repetitive, manual work. They are familiar with better options and will start automating bits of their jobs. As they become more efficient and effective, the now vivid benefits of RPA will outweigh any remaining hesitancy, forcing lagging businesses to modernize and transform their processes. Otherwise, they will leave.
5. We'll continue to be surprised by the intelligence of machines
The powers and abilities of machine intelligence are continuing to grow. Tasks that we once thought uniquely human are quickly becoming doable by software. Every innovation we're seeing in AI and computing is happening on top of innovations in quantum computing. We're regularly increasing the number of qubits in quantum computing, and the potential use cases for this power are vast. What we previously regarded as impossible will become possible.
6. Robots will become a topic discussed on the world stage
The impact of automation is proving to be societal in scope. In 2020, extra-governmental organizations such as the United Nations and the World Economic Forum as well as individual countries will discuss RPA in the context of jobs, wages and global economics. Prioritizing RPA in these socio-political contexts will be crucial if robots become key players in the coming economic downturn.
7. Consolidation among RPA vendors and IT-led companies will accelerate
As large, well-established IT and automation-led organizations move into the RPA market, they're going to acquire and merge with small, upcoming RPA vendors to compete with the current leaders. Those leaders, identified by the Gartner Magic Quadrant for Robotic Process Automation Software, are probably safe from acquisition thanks to their size.
Based on what he sees happening on a daily basis within his role at UiPath, Guy Kirkwood can only predict some of the changes that 2020 will bring: "Having insights into these trends can give organizations a head start, and provide them with a competitive advantage. A digital transformation strategy that encourages an automation-first mindset will be vital for a company's future survival. But only the innovative will react, adapt, and lead."