Seek loyal logistic service providers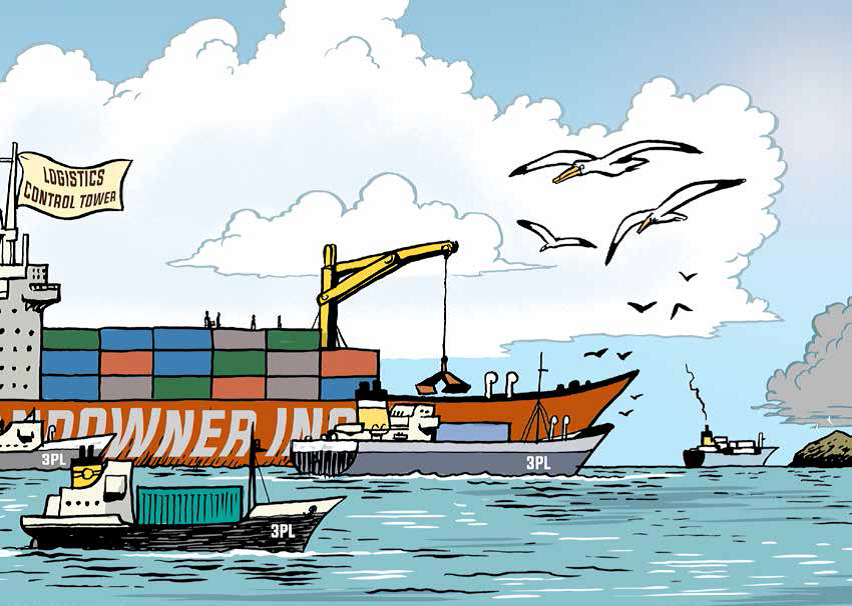 Conquering the waves with the shipper
The economic climate can change rapidly; storms can suddenly transform the calm water into a wild sea. Companies seek loyal logistics service providers who can conquer the waves with them, whether they are gentle ripples or a powerful swell. Those looking for a partner who can weather every storm will need to consider other selection criteria in addition to the price. And once a suitable partner has been found, it is wise to strive to continually improve the collaboration.
By Marcel te Lindert
For companies who are struggling to outsource their logistics activities, an online tool called the Supply Chain Satellite has been developed. The reward for spending 15 minutes answering a series of questions is greater insight into the current outsourcing strategy and, more importantly, the ideal one.
The strategic model at the heart of this tool is based on the fact that two factors primarily determine an organisation's outsourcing strategy: the complexity of the logistics operation, and the amount of value that it adds to the product. According to this model, companies with supply chains that add a lot of value and are highly complex are advised to select a logistics service provider with whom they can build a long-term partnership.
Price is of course an important criterion, but even more important is the logistics service provider's ability to help manage the complexity proactively and further increase the added value. In contrast, if a supply chain adds little value and is relatively straightforward, price is the key consideration. Short term contracts are sufficient then, since logistics service providers are fairly interchangeable. Discussions with various companies have revealed that selecting a supplier based on price alone can be undesirable and even counterproductive. Remco Rijsenbrij, Operational Director at salad and spread manufacturer Johma: "We could choose a service provider offering a price way below the market average but that could also lead to problems. If that partner doesn't have a truck available for us on Christmas Eve, for example, meaning that we can't deliver, we risk losing customers. We want to work with robust service providers who can adapt to changes in our demand levels."
Marco de Jong, Supply Chain Director at Foot Locker, echoes Johma's sentiment: "We operate in a complex, volatile market so it's important to have a strong partnership with the service provider in order to remain flexible. I'm convinced that 'price buyers' ultimately spend more." Besides price, another important factor is a good fit in terms of organisation and culture. "If that's missing, outsourcing often ends up costing more than necessary," says Danny van der Ster, Supply Chain Director at Intersafe, a wholesaler of safety and security products.
Cheaper location
Intersafe has just completed a tender for the outsourcing of its distribution centre (DC) in southern France. "When I joined Intersafe two years ago I suspected that the operation was costing us too much, and I was right. The tender has enabled us to reduce the costs by over 25 percent,"says Van der Ster.
The tender project did not result in a new logistics service provider but rather a number of substantial changes, one of which being a move to a cheaper location close to Lyon. In a further change, the DC is now shared with another company. "That company supplies similar products but works based on a contrasting seasonal pattern, which creates synergy," explains Van der Ster. Unlike the operation in Lyon, Intersafe runs its main DC in Dordrecht, The Netherlands, itself – not only for reasons of tradition but also because of the differences in logistics requirements. Nextday delivery has become the norm in the Benelux region, for example, whereas it is generally acceptable for order shipments to France and the rest of southern Europe to take two or three days. "A logistics service provider in France will of course also deliver within 24 hours if necessary, but only at a higher price," continues Van der Ster.
There are plans to explore other scenarios for Dordrecht later this year, although it remains to be seen whether that will result in outsourcing. "For wholesalers such as Intersafe, logistics has increasingly become a core activity. However, one reason to outsource the operation can also be financing. Do we want to invest in owning our own premises or not?"
This article was first published in Supply Chain Movement Q3 – 2015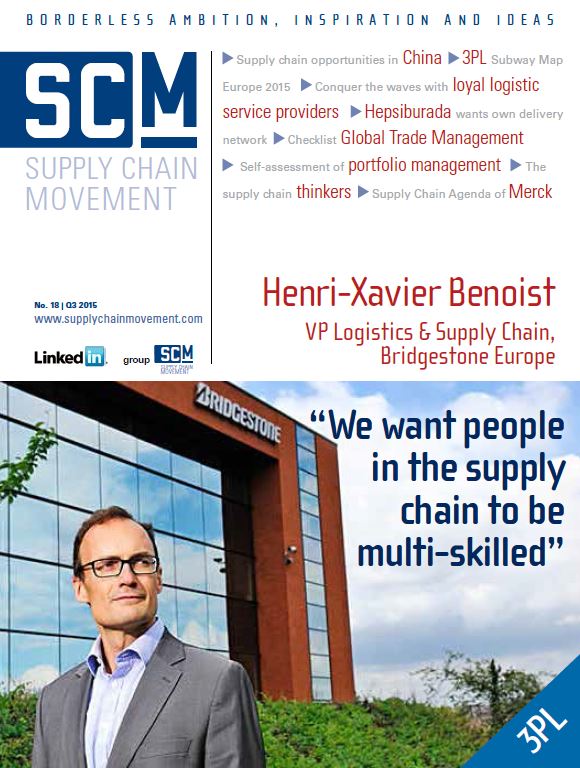 Subscribe on tablet to read the full version>>
or
Subscribe on print to receive the next issue>>