Scott Kuhn: "Look at it from a grower's perspective"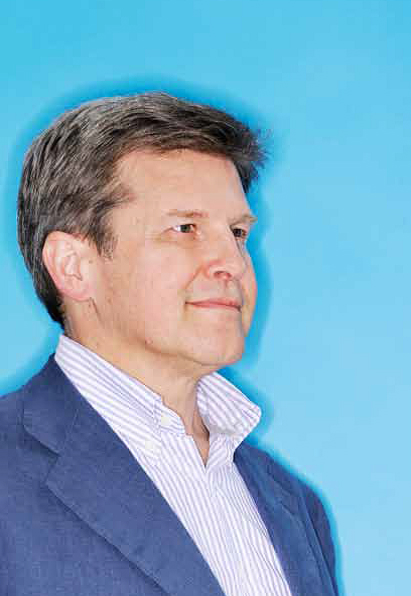 In 2011 Syngenta reorganised its business to support a shift in strategic focus from seeds and crop protection, to integrated solutions for farmers. Speaking from Seed Valley in the Netherlands, Global Head of Supply across Syngenta, Scott Kuhn, describes some of the challenges in evolving to a more customer-focused operating model.
Interview conducted by Martijn Lofvers and Oskar Verkammen, written by Sarah Thompson
Scott Kuhn, Global Head of Supply at Syngenta
"It´s about looking at the world from a grower's perspective"
How did you come to work in supply chain management?
"I'm a chemical engineer and I worked in a crop protection chemicals plant for fourteen years. That was bought for by AstraZeneca's agricultural chemicals business in the late 1990s. So I came to Syngenta when it was formed out of Novartis's and AstraZeneca's crop protection businesses
in 2000. At that time, I went to Sao Paolo, Brazil, in various supply chain related roles ending in managing supply chain operations for Syngenta's crop protection business in South America. After about five years, I moved to Toulouse, France, and became the head of the vegetables seeds supply chain. That was a global role in a globally focused business. In 2010 I moved to our corporate headquarters to manage the global supply chain for crop protection. A couple of years ago we shifted our strategy, combining the crop protection and seeds businesses and I picked up both sides."
How do the seeds and crop protection parts of the business compare?
"They're both heavily regulated. There are very long lead times in R&D. It'll take eight to ten years to develop a new active ingredient on the crop protection side, and it will take upwards of five years beyond to develop a new seed variety. And with genetically-modified seed, the development times are quite long. So, highly regulated, heavy R&D investment, in that sense, they're similar. The supply chains, however, can be quite distinct.They only come together almost at the grower. In seeds you've got to make a call on production of seeds well ahead of the commercial crop season. You may have to decide what you're going to plant one to two years ahead of actual sales. So you've got to have your mid-term planning in place taking a holistic business focus. For active ingredients in crop protection, it can take two to four years to get a new plant built so, obviously, you don't ramp up capacity easily. We have to deal with a lot of difficult time horizons."
Are the time frames your biggest challenge?
"The biggest challenge is getting the mid-term right. Having the right capacity in the two to five year time frame. Compared to many other businesses we need a fairly long-term focus. There's been a lot of emphasis in the last few years on agility, on being able to not just be responsive in the short term, but on agility in the longer time frame. Due to weather patterns in the northern hemisphere over the last couple of years for example, there's been lower than historical fungicide use. So we have some excess capacity in fungicides that we wouldn't have expected three or five years ago. Or take the weather this spring. Europe had a late spring and the US has had a very late spring, so we were almost two weeks late planting our seed production crop in the US. Although it's progressing well, that gives us concerns about frost at the back end of the season that can kill the seed. So there's a lot of risk mitigation and risk management in both the seeds and crop protection businesses. So where we can, we design supply chains that are able to flex over that two to five year time frame."
This article was first published in Supply Chain Movement Q3 – 2013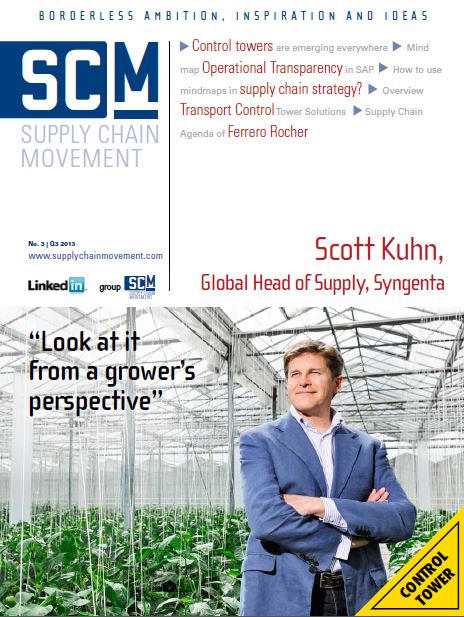 Subscribe on tablet to read the full version>>
or
Subscribe on print to receive the next issue>>