SCM knowledge bank: Netflix for the supply chain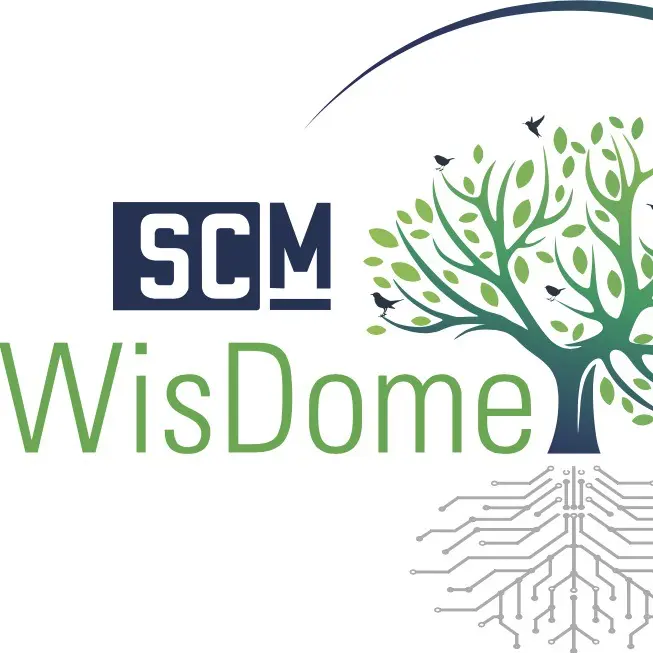 At Supply Chain Media, the motto is 'You are what you read'. For more than a decade, the publishing company behind the Dutch-language Supply Chain Magazine and its English-language sister publication Supply Chain Movement has been generating a constant stream of useful articles and insightful visuals in print and online for professionals throughout Europe. Thanks to SCM WisDome, the company's digital English-language knowledge bank powered by machine learning, users can now benefit from a personalized selection of articles. This 'Netflix for supply chain' offers companies a smart way to build their employees' knowledge.
SCM WisDome is an online application containing all the content published by the quarterly publication Supply Chain Movement since 2011. The platform is a digital solution for monitoring and stimulating the engagement of supply chain professionals. The onboarding of new recruits is a key challenge within many companies. In SCM WisDome, it is possible to preselect the articles that a newly arrived demand planner must read, for example, in order to reach the same knowledge level as their colleagues as quickly as possible.
Meanwhile, high potentials call for a unique approach because they naturally have a greater need for information as fuel for their personal growth. Companies can use SCM WisDome to motivate these talented individuals by consciously presenting them with a different kind of content (e.g. more strategic) in line with their future ambitions and roles.
Another common challenge is how to share supply chain knowledge internally. For example, a supply chain executive might decide that all colleagues could benefit from reading a particular article. SCM WisDome makes it easy to share it.
Self-learning recommendations
SCM WisDome presents users with content aligned with their personal preferences. When users log on to the platform for the first time, they can simply scroll and click to select which companies, people and topics they want to follow. The online tool displays the initial content based on the user's own profile. Users can change their preferences at any time, such as after a promotion or career switch.
Just as in other social media channels, what you ultimately get to see depends more on your actual reading behaviour than the preferences you select manually. The more a user reads, the better tailored to his or her interests SCM WisDome will become. Based on reading behaviour, the application makes recommendations for other content – and this is done by smart, self-learning algorithms rather than tags as on most websites. For example, SCM WisDome recognizes synonyms, which means that it can recommend relevant content even if the user types in slightly different words.
Another example of the machine learning aspect is that recommendations are made based on 'uncommon commonalities': content that stands out for being different rather than popular among the masses. This can be compared to how Netflix recommends 'trending' series and films: content that the majority of subscribers are watching. But what if you and one other colleague share a particular interest in documentaries about coronavirus, and what if that colleague has watched other programmes about the topic? In that case, SCM WisDome recommends those types of articles to you. You are both united by a common interest that is uncommon among the masses.
Trending within the company
The SCM WisDome dashboard offers an overview of the 'most read' topics, the 'most searched-for' topics and the number of active users. It is also possible to apply filters based on different departments within the company to analyse the trends at departmental level. For example, if artificial intelligence (AI) is the most popular topic, it can be useful to know which role or department is most interested in it. SCM WisDome provides the functionality to see the topics that people are really talking about within the company.
The platform has already gone live for a number of pilot companies. Kick-off workshops give the key users a good overview of the various functionalities of SCM WisDome so that they can then act as internal ambassadors. These companies also have a say in the future development of the application during periodic feedback sessions.
The platform will be accessible for everyone from 1 July 2020 onwards. In the Supply Chain Media webshop, there is a choice of two different licences: a basic licence (€5 per employee per month) and an extended licence (€10) including a regular e-newsletter containing tips & tricks.