RTI Blockchain wins Social Impact Award 2021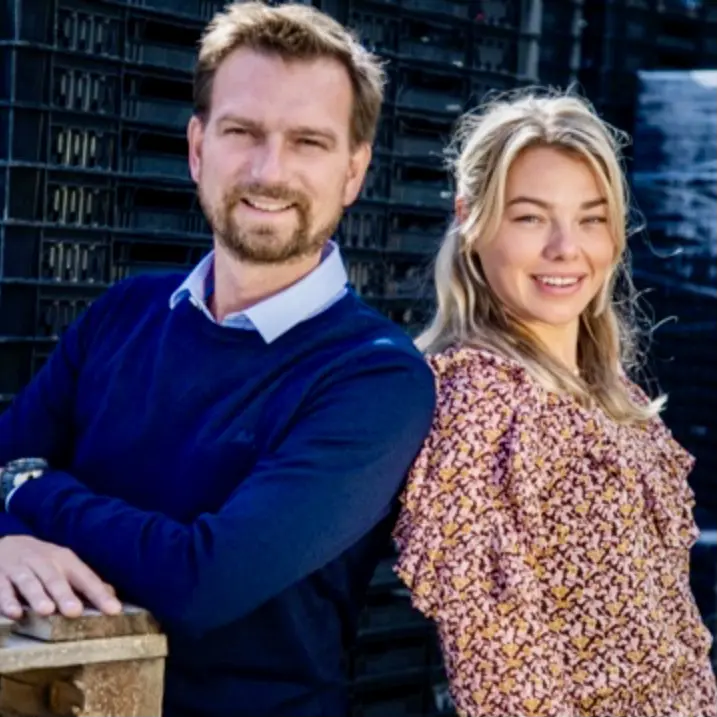 The start-up RTI Blockchain, based in the Dutch city of Amersfoort, has been named as the winner of the Social Impact Award 2021. The announcement was made during the third edition of the Dutch Blockchain Week, organized by Blockchain Netherlands Foundation and the Dutch Blockchain Coalition. The winning company made an impression with its RTI Dashboard for returnable transport items.
This year marked the second consecutive year that a total of six blockchain accolades were awarded during the Dutch Blockchain Week (held from 6 to 10 December). A shortlist of candidates was drawn up based on interesting applications of blockchain in public solutions, enterprise solutions, meaningful applications in education, blockchain with social impact, and people who have made an impact using blockchain. The attendees determined the ultimate winners.
Milou Klooster and Yves du Bois (pictured), co-founders of RTI Blockchain, were delighted to win the Social Impact Award: "We are honoured to be rewarded for striving to achieve our mission of using blockchain technology to create social impact in packaging management." They also thanked the company's partners "for believing in our mission and for their support in changing the way returnable transport items are managed nowadays".
RTI Dashboard
As a company, RTI Blockchain looks for ways to eliminate substantial weaknesses in the supply chain. With this in mind, it developed the RTI Dashboard which interconnects all supply chains in a single dashboard and provides real-time insight into the registration of all types of transport packaging. Poolers, suppliers, customers and shippers can all benefit from this, according to the company. "When all stakeholders use the dashboard as the tool for managing RTIs, everyone involved saves time and money," stated Klooster and Du Bois.
Other winners of the Dutch Blockchain Awards 2021 include LTO Network (Enterprise Solution Award), Bitvavo (Public Solution Award), Madelon Vos (Impactful Person Award), Cryptotakkies (Meaningful Education Award) and Dusk Network (BCNL Community Award).