Retailers need to improve the hybrid shopping experience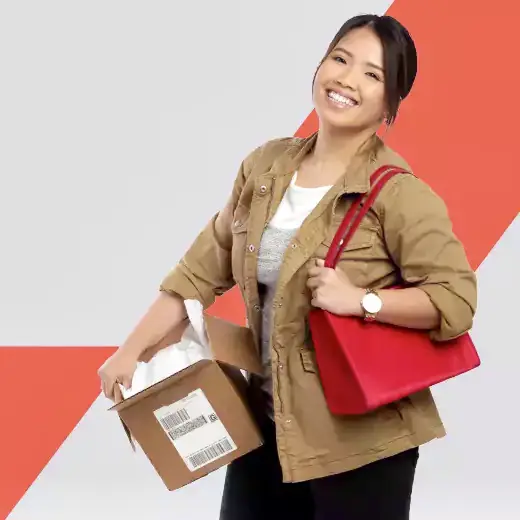 Many financial and retail analysts agree that 2023 is likely to be a tough year for traditional retail chains. Not only are consumers keeping a tight grip on spending, but the boundaries between physical and digital retail are increasingly blurring. Moreover, the hybrid shopping experience is failing to live up to consumers' expectations, according to Manhattan Associates, which is why retailers need to make real efforts to improve it.
Shoppers are making their voices heard, and especially Generation Z consumers. People in this influential group of consumers tend to have a social conscience and are keen to support brands that align with their values. 32% of Dutch consumers surveyed in a recent Manhattan study indicated that environmental and sustainability efforts have a major influence on where and from whom they make their purchases.
Creating a more sustainable and environmentally conscious supply chain ranks eighth on Dutch retailers' reported business priorities for the coming year (21%). This is outranked by store fulfilment (27%), customer service solutions (24%) and listing accurate delivery dates per delivery option/courier on the product pages of their web shops (24%).
Single view of entire inventory
Nowadays, Dutch consumers expect to be able to shop on their own terms. 90% consider home delivery to be the most important service in online shopping, followed by click & collect at 29%. Only 10% prefer contactless pickup or collection elsewhere. These findings, according to Manhattan, highlight the importance of retailers offering consumers a choice.
Although 79% of the Dutch retailers surveyed say they have an in-store overview of inventory throughout the network, only just over half offer buy in-store and return online (56%) and slightly less than half offer buy online and return in-store (49%). These figures clearly show a gap between retailers' capabilities and what consumers are increasingly demanding as part of the hybrid shopping experience.
"Ideally, you should be able to sell the product no matter where it is in the network," states Pieter Van den Broecke, Managing Director Benelux and Germany at Manhattan. "79% of the retailers we surveyed said that their store associates are equipped with mobile devices providing insight into the inventory across the entire retail network. Nevertheless, it has become a lot more complex to maintaining a single view of inventory and deliver on customer promises."
Recalibrating retail
The global retail industry has grown accustomed to disruption. Over the past decade, it has witnessed seismic structural shifts as it transformed for the digital age. The pandemic, for example, has thrust billions of consumers into a more digital world, while reduced consumer spending power has further affected shopping habits. This is forcing brands to reinvent themselves as it becomes increasingly difficult to distinguish between physical and digital retail.
"A significant percentage of retailers claim that their online and in-store functions are interconnected. So it is critical to find new ways for their physical and online capabilities to coexist, especially in the short term, in view of the global economic pressures," says Van den Broecke.
"The retail sector is bracing itself for some tough times ahead in 2023. Therefore, it is very important to be able to anticipate disruption while also aligning the physical and digital customer experience. Technology that enables retailers to handle in-store and online orders in a smooth, sustainable and profitable way is likely to become a necessity rather than just 'nice to have'."