Reshoring gathers steam
As many as 60% of companies from Europe and the USA are planning to bring some production activities back from Asia to their own region, according to research by Supply Chain Media and consulting firm Buck Consultants International. During the pandemic, executives were shocked by the vulnerability of their supply chains and are now opting for make-in-region, sell-in-region concepts. What steps do companies need to take? And what can they learn from the experiences of companies that have gone before them?
A large proportion of Western companies are planning to bring some production activities that they previously moved to Asia back to the regions where the customers are located. This finding, from a joint survey by Supply Chain Media and consulting firm Buck Consultants International, confirms what Editor-in-chief and Trendwatcher Martijn Lofvers noticed some time ago.
"Since the pandemic and the subsequent global supply chain disruption, issues such as nearshoring and onshoring have been high on the agenda. This has been going on for some time in the US, where we also have numerous readers, and firms such as Gartner and McKinsey have conducted considerable research into the trend there. Much less is known about the plans of European companies and how they relate to those in the US. Our survey has shed some light onto this, and has also provided insights into the differences between sectors and the influence of the corporate strategy."
A closer look at the survey results reveals that although there is a clear trend towards reshoring, it is actually only happening for a relatively small percentage of the product portfolio. In other words, the 60% of respondents with such intentions are not suddenly going to overhaul their entire supply chain footprint. Even so, there is a noticeable shift, claims Patrick Haex of Buck Consultants International, who co-designed the study. … … …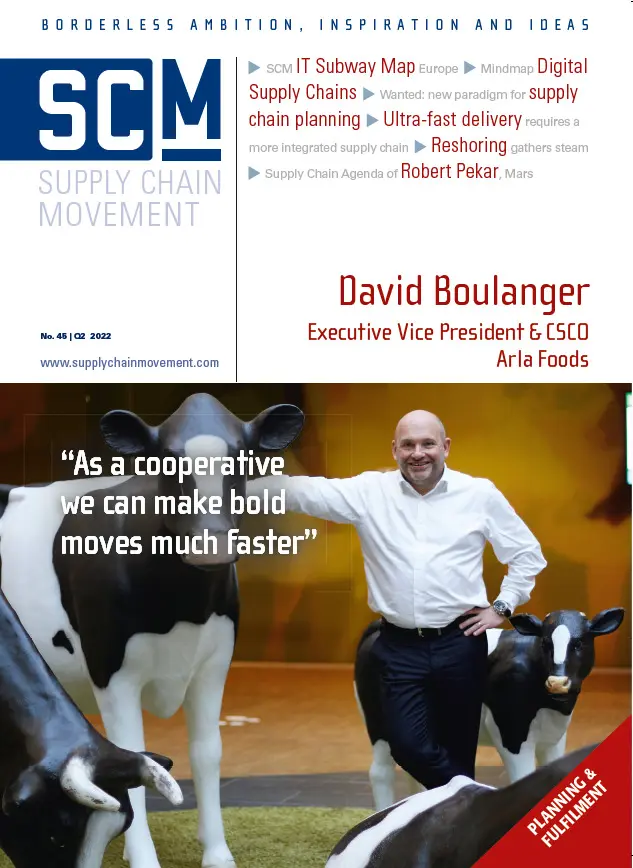 Download Supply Chain Movement Q2, 2022 for free.