Renewi benefits from high recycling prices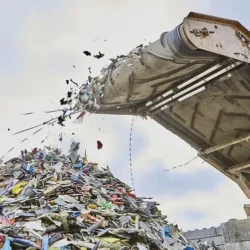 Waste processing and recycling company Renewi is strongly benefiting from the continued high prices for recycled raw materials. Moreover, the company is also experiencing a sustained rise in demand for these secondary raw materials.
Renewi was formed in 2017 when Shanks Group merged with Van Gansewinkel Groep. The publicly listed company collects waste and sells recycled materials. Thanks to the higher prices for recycled materials, Renewi is expected to generate €40 million (EBIT) in additional revenue this year, reports Dutch financial newspaper FD.
Lockdowns result in less waste
According to Otto de Bont, CEO of Renewi, the market is still willing to pay extremely favourable prices for secondary raw materials. The most important waste streams for the company are paper, plastics and metals. Even though the lockdowns have resulted in lower volumes of waste from industries such as hospitality, the higher prices more than compensate for the shortfall.
De Bont says that the higher prices are the result of 'a perfect storm'. The pandemic led to a shortage of all kinds of materials, such as cardboard, and the various lockdowns also caused a decline in the amount of waste that was available. Moreover, demand has increased as businesses are increasingly opting to use recycled materials for environmental reasons in addition to price considerations.
Renewi investment plans
Renewi has announced that it will significantly increase its level of investment over the coming years and is allocating a total budget of €200 million, according to the FD. The company plans to invest more in sorting lines in Belgium, plus it intends to develop a completely new plastic sorting line in the Dutch village of Acht (close to Eindhoven).