Recording session Tesisquare at inNOWvate Supply Chain Event 2021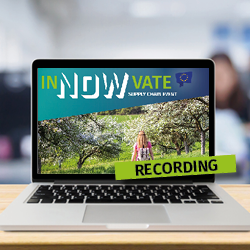 There is no doubt that the food industry is facing unprecedented challenges at all levels. Changes in consumer demands, product shortages and supplier base complexity forced to emerge stronger than ever before.
In this context, black swan events like the COVID-19 pandemic have amplified the need for end-to-end visibility and transparency across extended supply chains.
Among the lessons learned from the pandemic is that creating a networked, and collaborative ecosystem can be crucial to fully monitor end-to-end flows from suppliers to the end consumer.
Missed this session?
The recording is available on the YouTube channel of Supply Chain Movement. The slide deck is available for download below.
Download:
Slide deck Session Tesisquare inNOWvate Supply Chain Event 2021