Problems at Volkswagen and Toyota another reminder of automotive industry's vulnerability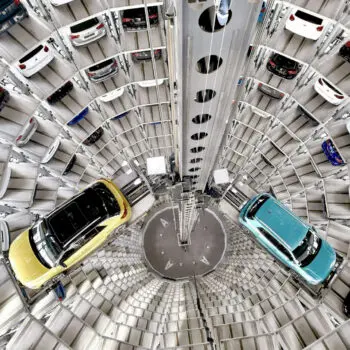 New problems at Volkswagen (VW) and Toyota have once again illustrated the vulnerability of automotive industry supply chains. The VW plant in Portugal announced it was halting production for nine weeks due to a parts shortage, while a system failure forced Toyota to close 12 of its plants for several days.
German carmaker Volkswagen recently announced it was suspending production at its Portuguese Autoeuropa plant due to a shortage of parts because the Slovenian supplier responsible for supplying those parts had been badly affected by the country's recent floods.
The assembly plant near Lisbon, which mainly produces the compact crossover T-Roc, is one of Portugal's largest exporters. In 2022, the plant employed around 5,000 people and produced 231,100 cars. The company has announced that staff will be temporarily laid off during the closure, but that the current situation will not have a negative impact on workers' income.
System failure at Toyota
Japanese carmaker Toyota also suffered a major setback recently when it was forced to shut down 12 of its 14 factories due to an ongoing system failure that prevented it from placing parts orders.
This has come at a time when domestic production at Toyota – which currently ranks as the world's biggest automotive producer – was finally on the up again after the company had reduced its production levels several times, blaming semiconductor shortages. When production rose by 29% in the first half of 2023, it was the first increase in two years.
The situation at Toyota has echoes of February 2022, when it also had to halt production at 14 factories. Back then, the reason was a ransomware attack on one of its suppliers, Kojima Industries, which likewise temporarily prevented Toyota from ordering parts.