Pro Alliance files for bankruptcy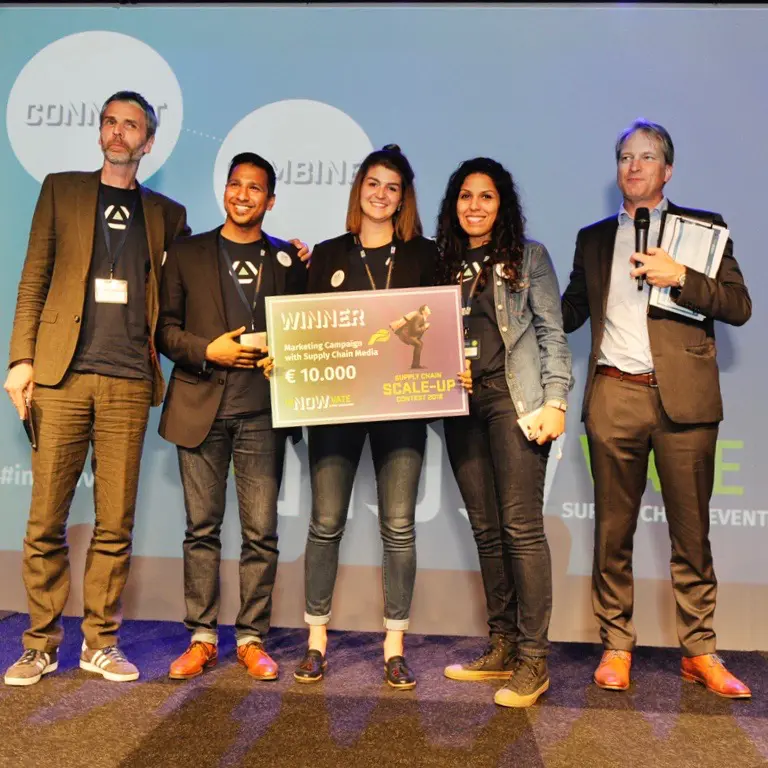 Pro Alliance has been forced to file for bankruptcy due to the postponement of two major projects, according to a blog by co-founder Steven Schroeyens.
The Belgian start-up Pro Alliance developed a platform for data sharing and visualization which enjoyed considerable success, and the company's software received lots of positive feedback. In fact, co-founders Steven Schroeyens and Biren van Herck managed to raise €3 million in venture capital, and Pro Alliance won the Supply Chain Media European Supply Chain Scale-up of the Year Award in 2018 (pictured).
Postponement of projects
Things were going so well for Pro Alliance that the company signed a deal with one of the Benelux region's biggest retailers in 2017. However, restructuring within the retail organization threw a spanner in the works; the project was put on hold and the money invested into it went up in smoke. In 2018, another major project was expected to reverse Pro Alliance's fortunes. In view of its limited capacity, the company decided to focus all its attention on the major customer at the expense of smaller projects. That decision turned out to be fatal for the business when problems within the customer's organization led to another postponement.
Last straw
During the second delay, with no other source of income, Pro Alliance rapidly tried to set up dozens of different deals with smaller customers, but the company ran into trouble yet again. The entire sales cycle takes a year, which is too slow to generate short-term profit. Eventually the Belgians had no choice but to throw in the towel and file for bankruptcy.
What's next?
Co-founders Schroeyens and Van Herck retain their fighting spirit and are optimistic that talks with new contacts could open up new opportunities. They still believe in their product and have already stated their intention to embark on a new adventure.
Interested in start-ups? Come to inNOWvate this May, meet start-ups face to face and help decide who wins the supply chain start-up contest! Buy your ticket here.