Post-Brexit supply chain problems worsen in UK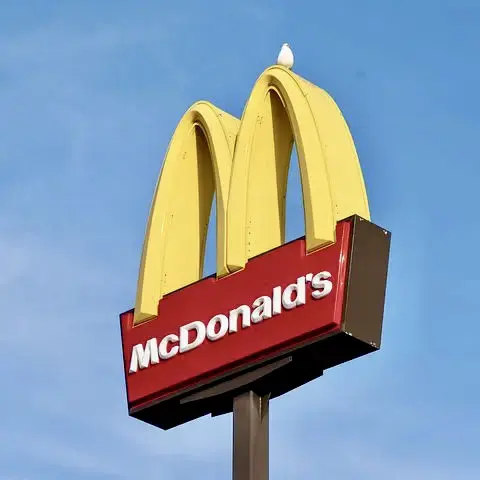 Tighter immigration rules since Brexit have compounded the labour shortage in the UK. Combined with the ongoing effects of the pandemic, this means that many companies are experiencing supply chain issues such as delivery problems and stock shortages. In one recent example, fast-food chain McDonald's announced that its restaurants in England, Scotland and Wales had run out of milkshakes and bottled drinks.
Businesses around the world are facing supply chain bottlenecks as economies emerge from recent lockdowns, but companies in the UK are suffering the most according to business magazine Fortune. Many immigrant workers have returned home due to Brexit labour laws, which has exacerbated the existing supply chain problems caused by COVID-19. As Prime Minister Boris Johnson's government is committed to ending the free movement of foreign workers, the situation is unlikely to improve any time soon.
Labour shortages in food and transport
Nearly one million non-UK-born residents left Britain in 2020, according to the Office for National Statistics. This mass exodus has contributed to a labour shortage in the food and drink sector, for example. The Association of Independent Meat Suppliers says that the industry currently has around 14,000 vacancies and that COVID-19 and Brexit – combined with a general lack of interest in jobs in meat processing and transport – mean that a recruitment crisis is imminent. In an attempt to fill the gap, meat industry representatives recently held talks with the government about allowing companies to hire prisoners and ex-prisoners.
Likewise, the number of truck drivers working in the UK has suffered a sharp decline. According to a recent survey by the Road Haulage Association, there is a shortage of more than 100,000 truck drivers, partly due to a newly introduced points system that favours skilled and qualified employees. This has prompted some companies to get creative. For instance, in an attempt to recruit new drivers, supermarket giant Tesco is offering a £1,000 bonus to those who join before the end of September.
Measures to ease driver shortage
Industry associations such as British Retail Consortium (BRC) and the freight trade group Logistics UK are putting pressure on the government to change the system, warning that consumers will suffer if action is not taken. Prime Minister Johnson's government responded with a package of measures to address the driver shortage, such as plans to streamline the process of obtaining a lorry driving licence and temporary relaxation of the rules surrounding driving hours to allow for slightly longer trips.
Detours to avoid the UK
Meanwhile, the exit of England, Scotland and Wales from the EU customs union has led to a 20% decrease in freight volumes through ports between the Republic of Ireland and the UK since 2019. In contrast, volumes on the direct sea routes between Ireland and mainland Europe were 99% higher. In the past, the so-called UK Landbridge – a term used to describe routes that connect Irish importers and exporters to international markets via the UK's road and ports network – was used by as many as 150,000 trucks annually. The roll-on/roll-off (RoRo) figures from the Irish Maritime Development Office imply that many freight forwarders now prefer to bypass the UK altogether to avoid time-consuming customs formalities and potential delays, despite the route itself being slower.