PeelPioneers to open Europe's biggest peel processing facility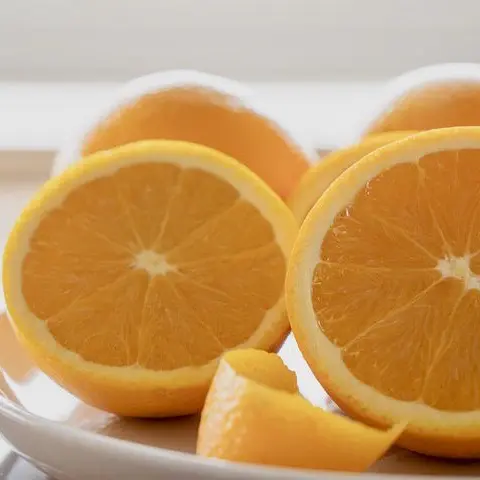 The scale-up PeelPioneers is developing Europe's biggest peel processing plant in the Dutch city of Den Bosch. The company is receiving financial assistance in the shape of a €10 million investment from a consortium of 'sustainable doers'. PeelPioneers offers a high-quality, circular solution for the orange peel that is a waste product in the manufacture of fresh juice. The new factory will be able to process 120,000 kg of peel per day, tripling the current processing capacity.
PeelPioneers positions itself as a '21st-century peel collector'. The company, founded in 2017 by Lindy Hensen, Bas van Wieringen and Sytze van Stempvoort, opened the world's first orange peel processing facility in Son in 2018. It takes peel that would otherwise be incinerated and turns it into functional ingredients for the food industry. Upscaling the production will now enable PeelPioneers to derive even more value out of waste peel. For example, the company has developed new products in its own laboratory, such as dietary fibre for use in meat substitutes.
Grocery retailers and the foodservice industry discard large quantities of peel every day. "The growing demand for freshly squeezed juice is creating a growing volume of waste peel. We turn food into food. In fact, the entire inbound flow remains in the food chain. At our new facility in Den Bosch, we will soon be able to save even more peel from the incinerator. We're scaling up to 120,000 kg of peel a day – enough to fill an Olympic-size swimming pool," says Sytze van Stempvoort.
Need for a local supply chain
PeelPioneers currently produces orange oil and the raw material for candied orange peel – two ingredients that are widely used in food products and also in non-food products such as detergents and cosmetics. In its own laboratory, the company is constantly researching how to get even more value out of waste peel. This has resulted in the newly developed dietary fibre, for example, which can improve the firmness and texture of meat substitutes, bakery products and sauces and create the right mouthfeel.
According to Bas van Wieringen, PeelPioneers is the biggest producer of raw materials from citrus peelings in Northwest Europe. The factory currently processes around 40,000 kg of orange peel every day. "We are responding to the growing needs of our Northwest European customers for a local supply chain. Thanks to the local production of high-quality food ingredients, they are no longer dependent on seasonal oranges or transport from outside Europe. So we also contribute to reducing CO2 emissions."
European expansion
The new production facility in Den Bosch is co-funded by a consortium consisting of Rabobank, the Netherlands' Ministry of Economic Affairs (Top Sector Energy Grant), the Dutch National Green Fund, the Brabantse Ontwikkelings Maatschappij, the European Circular Bioeconomy Fund, and Doen Participaties which has been an investor right from the start. PeelPioneers is now also exploring business opportunities beyond Dutch borders; it aims to open five processing plants elsewhere in Europe over the next five years.