Pandemic inspires three quarters of companies to improve supply chain resilience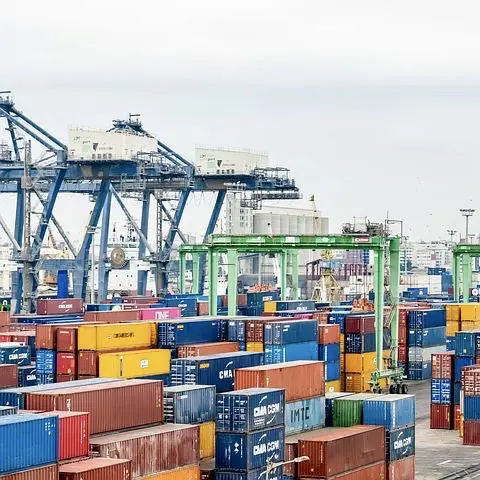 COVID-19 is a catalyst for change. Three quarters of companies will be adapting their supply chain practices based on lessons learned from the pandemic, according to a survey by supply chain software and service provider BluJay Solutions.
BluJay Solutions has once again published the key findings from its annual supply chain market research. The report, called 'Creating Resilience Amid Disruption', offers insights into how supply chains are changing for both success and survival, how supply chain organizations have coped with the global disruption caused by COVID-19, and how companies intend to make their supply chains future-proof.
Supply chain resilience
Although the pandemic has been a substantial disruptor of supply chains, it has also been a catalyst for change and innovation. In total, 75% of the respondents expect to make moderate to extreme changes in how they design and operate their supply chains in order to become more resilient.
According to the survey, the supply chain functions or processes that require the most adaptation or evaluation are IT (61%) and human resources (58%). For many companies, the quick and unexpected shift to working from home uncovered shortcomings in their HR policies and IT capabilities, especially if they depend on on-premise applications that are not accessible via the cloud.
More transparent relationships with suppliers
The majority of the respondents agree that creating supply chain resilience begins with developing stronger, more transparent relationships with key suppliers (53%). This is followed by cross-training employees (49%) and expanding/diversifying the supplier base (43%), which together form the top three actions that companies expect to take for more resilience.
Another key lesson learned from the pandemic is the importance of real-time visibility into demand and supply in order to respond quickly and efficiently to changing conditions. This is greatly enhanced by the ability to model and simulate different scenarios ahead of time in order to proactively prepare for whatever lies ahead.
Disruption
"Disruption has always been a part of managing the supply chain, but the velocity and scale of disruption that organizations have had to contest within 2020 has been unprecedented. Supply chains of almost every company in the world have been impacted, with some halting operations and others struggling to meet unexpected surges in demand," says Patrick Maley, Chief Marketing Officer at BluJay Solutions.
"The pandemic has made it very clear how imperative supply chain resilience is to success and survival. We hope the results of this research will provide useful insights and spark important conversations between all stakeholders to create smarter, better, and more resilient supply chains moving forward."
Multi-generational supply chain
For the purpose of analysis from a generational perspective, respondents were asked about their age for the first time in the history of this survey. The findings reveal a difference in focus: Millennials and Generation Z respondents most recognize the importance of business intelligence/analytics/machine learning in delivering an enhanced customer experience (24%) whereas this capability is regarded as most beneficial by just 7% of the Silent Generation and the Baby Boomers.