No digitalization without change management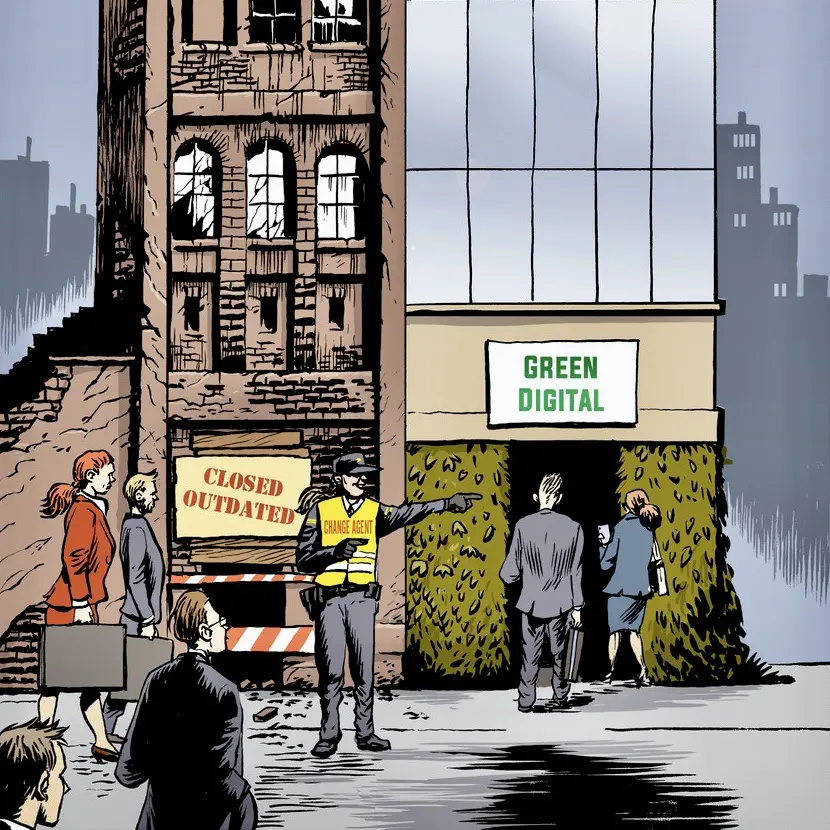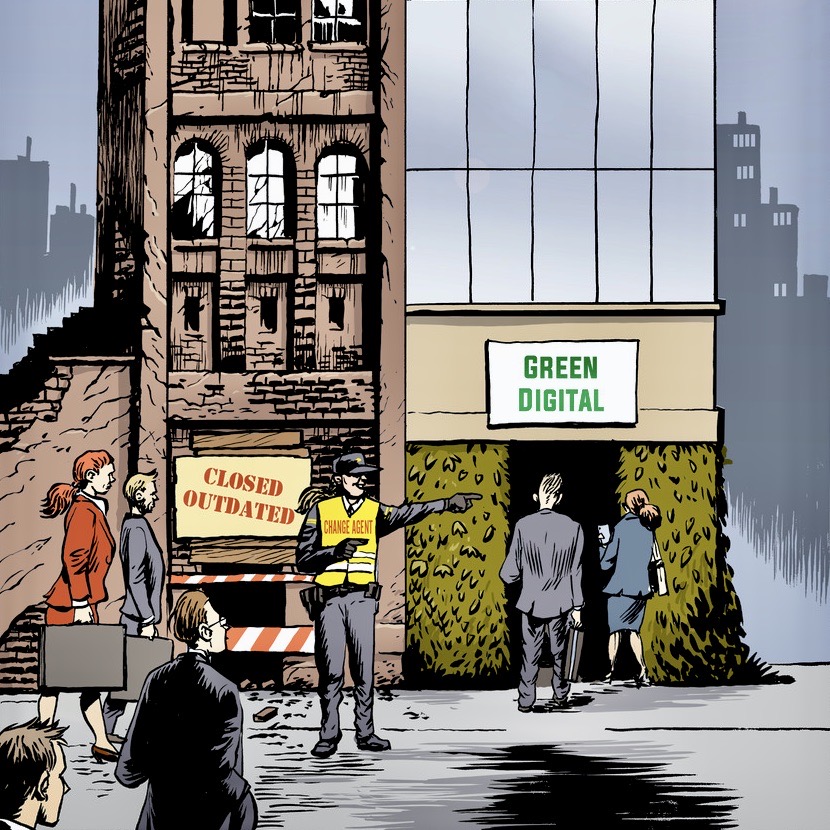 Supply chain digitalization is driving a constant stream of innovation and transformation within companies. If there is a lack of focus on change management, every attempt to digitalize the supply chain is doomed to fail. In this article, Husqvarna, Bayer, Henkel and Nilfisk share their own experiences with change agents, readiness assessments and roadmaps. Such tools can help to create an organization that is more open to change, both now and in the future.
By Marcel te Lindert
Among other things, Husqvarna manufactures electrical maintenance equipment for use in forests, parks and gardens. This market, which accounts for 85% of the company's revenue, is affected by strong seasonal fluctuations and weather conditions. In combination with the extensive product range and diverse customer portfolio, this makes Husqvarna's global supply chain extremely complex. "That's why we started digitalizing our supply chain planning," explains Anna Lindh Fogelström, Group Supply Chain Planning Manager for the Husqvarna Group.
The main objective was the technical design of a new planning methodology plus the associated systems and processes. But Husqvarna quickly realized that it needed to make change management a top priority too. "We made sure we took the time to develop a vision and framework for change management. We brought in external help for the implementation of the new system and processes, but we soon realized that above all our own people would be instrumental in achieving the desired change. After all, we know our organization and our employees best," continues Lindh Fogelström. Husqvarna started by analysing precisely how much the organization needed to change. The company worked closely with the business managers to evaluate all the activities. What was the current situation? What was the desired future situation? Would it be a big change or a small one? "That gave us a clear picture of the impact on the day-to-day work of each employee," adds Lindh Fogelström.
Storyboard
René Pot agrees that in innovation and transformation programmes, the change component is just as important – if not more so – as the technical component. He led major international projects at DHL for many years before becoming an independent change management consultant five years ago. Pot: "Initially I was mainly focused on the 'hard' side of projects, but over the years I've noticed that the most important success factor is mainly on the soft side. The technical aspect of innovation and transformation projects usually works out well, but the human aspect can be much more problematic."
How much attention an organization pays to the soft side of things depends on its maturity. If companies have defined a clear strategy and know how they plan to execute it, they often already have some idea of which employees will need to change their approach. Less mature companies are less aware of the human factor. "Therefore, it's important to include employees in the strategy and execution. What's your story?"
A change programme starts with creating a storyboard, according to Pot. "The right person is just as important as the right story. Who will get the message across the best? Who do the employees trust? A CEO's story is often only interesting for the senior management. Regional managers will tend to have more impact on the employees within a regional division. They can make the big corporate story relevant for local employees, but they need to be given the freedom to tailor the message so that it resonates with those people." … … …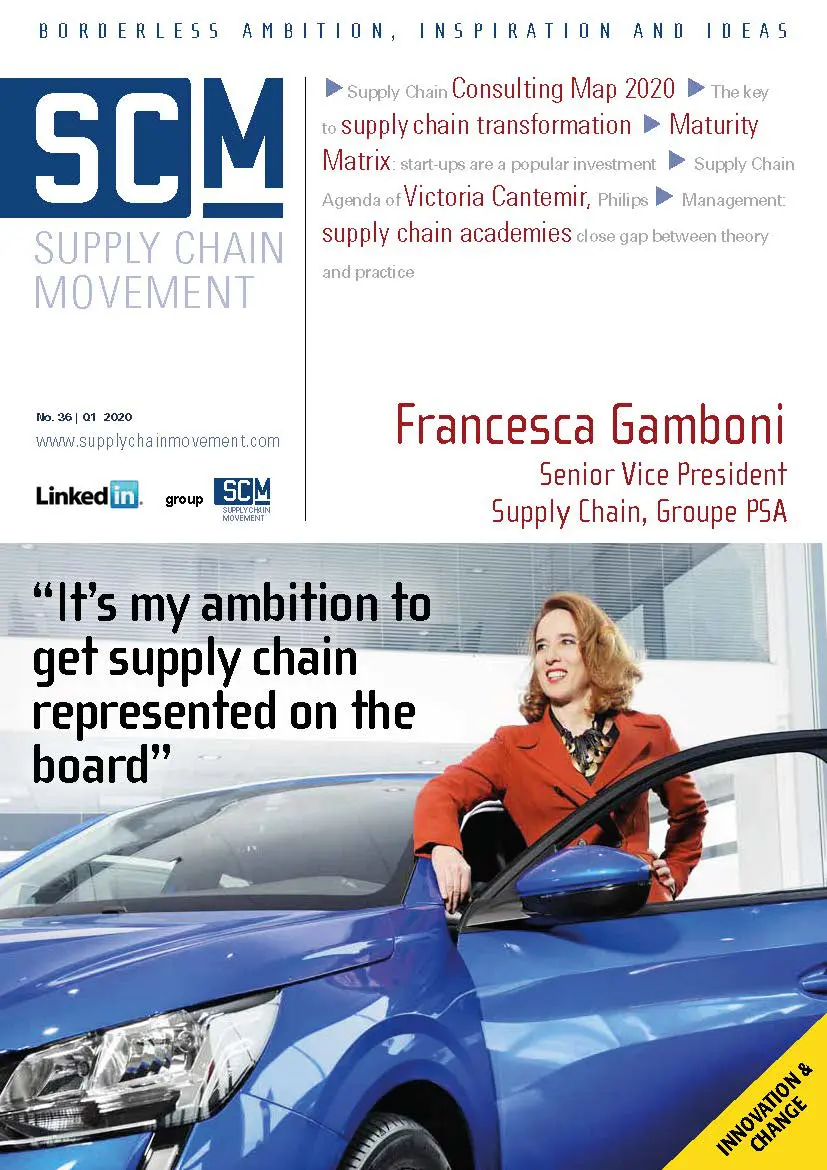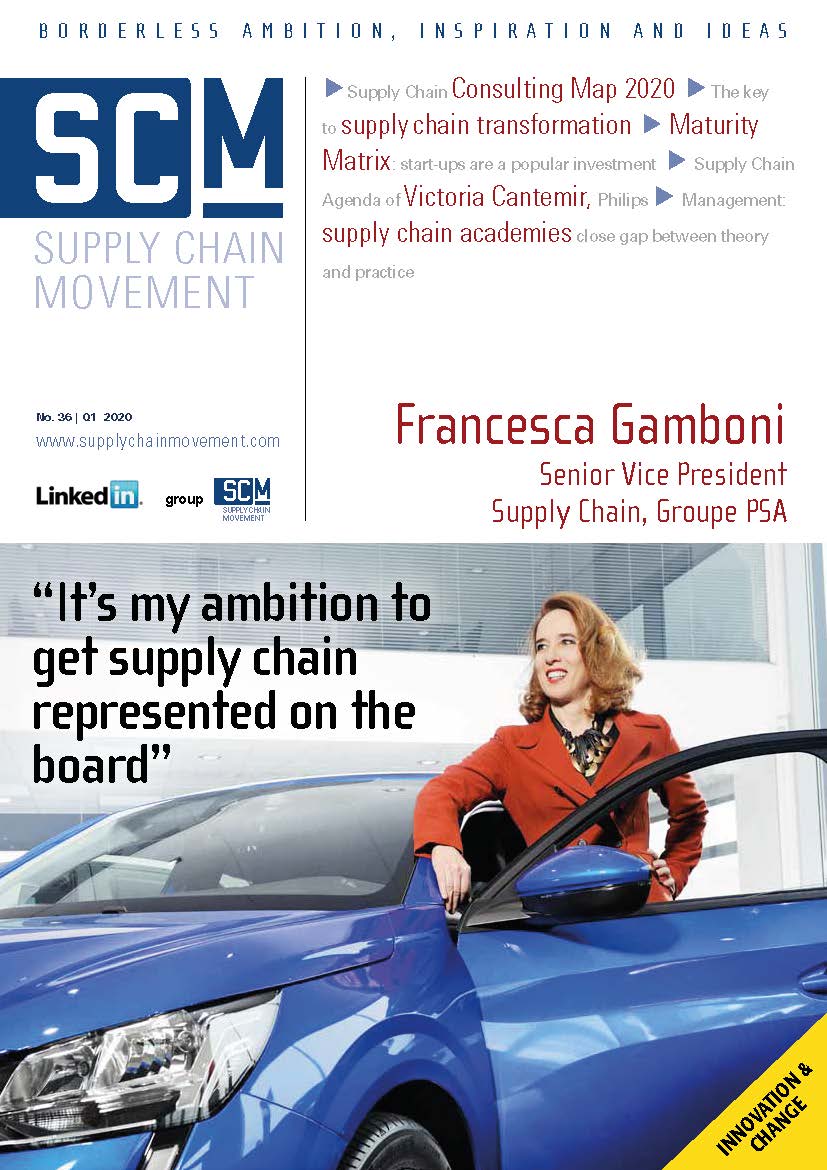 Want to read more?
Subscribe to the digital subscription to read the full version >>
or
select one of our annual or digital subscriptions to receive the next issue >>
This article was first published in Supply Chain Movement 36 | Q1 – 2020