Recording & slide deck MPO | inNOWvate Supply Chain event 2022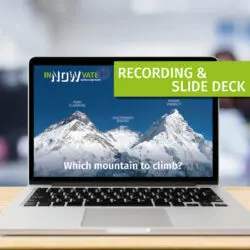 Why Prioritize Supply Chain Visibility?

Speaker: Dr. Martin Verwijmeren, CEO
As the supply chain continues to evolve and digitize, real actionability and holistic visibility is more possible than ever before. But, in a recent survey of supply chain stakeholders conducted by Supply Chain Dive's Brand Studio, only 14% of respondents said they had all the tools they needed to facilitate supply chain visibility. With supply chain visibility significantly impacting operational excellence, profitability, and the customer experience, industry leaders who prioritize visibility will see incredible returns on their investment.
About MPO
MPO is the only unified global SaaS platform for Supply Chain Orchestration of orders, inventory, and transport across multiple parties in dynamic business networks to boost both customer experience and operational excellence.
Recording & slide deck MPO
The recorded session is available on the YouTube channel of Supply Chain Movement. The slide deck is available for download below.
Download:
Slide deck inNOWvate Supply Chain Event 2022 | MPO