Recording & slide deck MixMove | inNOWvate Supply Chain Event 2022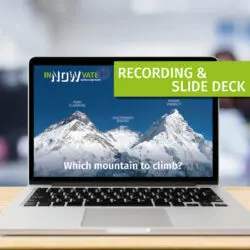 Sustainable Logistics – Your Journey to Zero Emissions

Speaker: Arjan Kerkhoff, Sales director for the DACH region
72% of all shipping in Europe is road transportation, and 20% of the trucks are empty, while the rest are half full. Global freight transport doubled during the last decade and will continue to grow rapidly in the upcoming years. This development leads to congestion and jam on the road and rail, delays at sea- and airports and accelerated pressures on transport infrastructures. This fact increases the cost of transporting goods, services and the power of humans. In addition environmental pressure associated with transport, such as noise, air pollutants and greenhouse gas emissions, is now finally gaining public attention.
MixMove logistics software can significantly reduce these impacts and the associated costs for companies. Arjan has elaborated on the journey to Zero Emission, based on intelligent data collaboration. He explained how MixMove proposes operational measures that improve the efficiency of goods distribution, reduce energy consumption and emissions from freight vehicles, and contribute to the overall efficiency of supply chains. Mixmove's goal is to protect the climate by reducing our customers' emissions.
About MixMove
MixMove is a European start-up that aims at creating the leading cloud solution to solve the environmental, collaborative and economic challenges in the current logistics.
Recording & slide deck MixMove
The recorded session is available on the YouTube channel of Supply Chain Movement. The slide deck is available for download below.