Mithra-Ai's cognitive spend intelligence platform enters proof-of-concept phase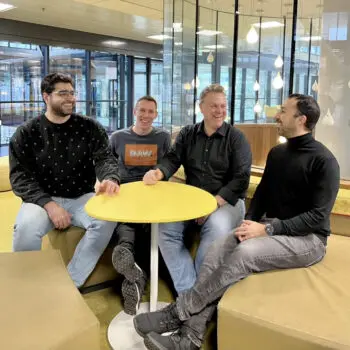 Dutch tech start-up Mithra-Ai Solutions aims to transform the strategic procurement function across multiple industries. By optimizing direct and indirect spend, its technology can help procurement teams to save millions. The start-up has recently secured a sizable investment to further develop the technical capabilities in the proof-of-concept phase.   
Mithra-Ai is developing a best-of-breed cognitive spend intelligence SaaS platform that enables procurement teams with a large supply base to obtain spend visibility a hundred times faster. The solution is based on proprietary Natural Language Processing (NLP) algorithms together with user-centric UX design. The technology makes it possible to capture, cleanse and allocate transactional spend data to the right categories, even with limited data points available. More complete, accurate and enriched spend data leads to more intelligence, opening up new opportunities by helping buyers with better insights during their negotiations and strategic planning.
Contributing to more responsible sourcing
Founded in Amsterdam in 2021, Mithra-Ai is on a mission to help procurement teams to shine by taking over tedious and time-consuming (low-value, high-volume) activities and letting them focus on high-impact decision-making and value realization for their organization instead. Built by and for procurement professionals, the platform integrates machine learning with human-guided feedback and augmentation to keep spend data clean and classified accurately with every new transaction. This supports data-driven decisions by providing procurement professionals with continuous visibility and insights into their direct and indirect spend data, thus contributing to more responsible sourcing.
The company has recently secured a €300,000 convertible loan from Innovatiefonds Noord-Holland, an initiative of the Dutch province of Noord-Holland in conjunction with several universities and research institutions in the region and the European Regional Development Fund. It supports local entrepreneurs by financing innovation in the proof-of-concept phase. "The innovation Mithra-Ai is developing can create a big impact across different industries. The funding will allow the team to further integrate and develop their algorithms into a new platform," comments Wouter Keij, Fund Manager at Innovatiefonds Noord-Holland.
Mithra-Ai cracking a key data problem
During the proof-of-concept phase, the investment from Innovatiefonds Noord-Holland will be used to further develop the technical capability to associate and harmonize different spend profiles, incorporating feedback from users. "Spend Synergy capability is cracking a key data problem that many procurement teams face. It will release the potential for optimizing spend 'holistically' across different entities of multinational organizations, across different companies and even across different industries for specific spend categories. This helps to create win-win decisions and avoid suboptimization, with an impactful contribution to our planet," explains Arash Saberi, co-founder of Mithra-Ai.