Missed business opportunities due to poor communication of sustainability initiatives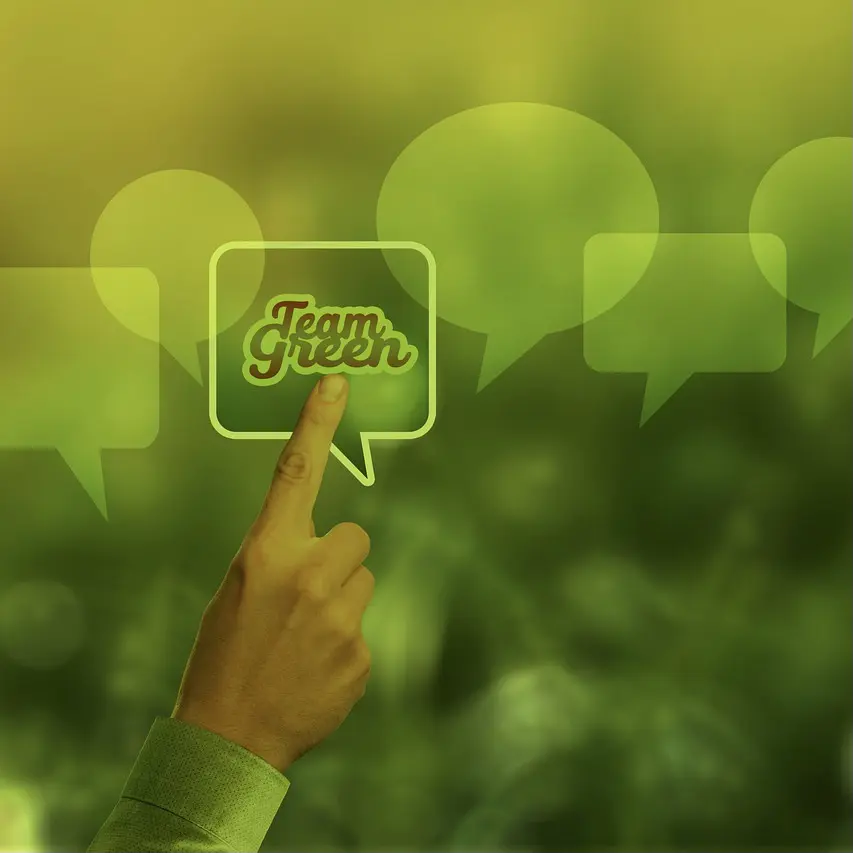 Managers in the Dutch manufacturing sector are failing in their communication of sustainability initiatives to their junior colleagues, resulting in companies missing out on opportunities and revenue. This comes at a time when better alignment is needed between the Procurement and Sustainability teams to enable the right buying decisions, according to Richard Sederman, M&A and Strategy Director at Essentra PLC. His comments were triggered by The State of Manufacturing 2023 report, which reveals that only 75% of companies currently have sustainability initiatives in place.
By Henrieke Wagenvoort
Sederman suspects that the figure is probably closer to 100%, but that the details of the sustainability initiatives is not always known outside the boardroom. Similarly, the Dutch Financial Markets Authority (AFM) found that many companies are still ill-prepared; half of the Dutch businesses surveyed by AFM in 2021 had not yet clarified how they plan to achieve their climate goals.
A total of 200 engineers (100 in the Netherlands and 100 in Germany) were surveyed for the report, in addition to more than 400 engineers in the United Kingdom (UK). "Many of the junior and middle management engineers responding to the survey may not have the same degree of visibility of initiatives that are more immediately apparent within the C-suite," says Sederman. "This can have consequences for the business. We have experienced for ourselves how business can be won and lost when a customer's procurement and sustainability teams are not properly aligned, and this is very much a factor of communication and awareness."
Sustainability initiatives: opportunity or hindrance?
For example, inadequate communication about the sustainability initiatives among the Dutch and German engineers surveyed for the report could result in nearly a third (32%) perceiving the pursuit of net zero as a hindrance (compared with only 17% in the UK). Only half (52% ) see it as an opportunity – slightly less than in the UK (61%).
Those surveyed who were aware of their company's sustainability plans focus primarily on procuring sustainable raw materials (62%), recycling (60%) and investing in energy efficiency (44%). Encouragingly, 63% of the engineers surveyed are also considering how they can help to improve the sustainability of the supply chain. The enthusiasm for sustainability appears to be highest in sectors that are already well on their way to decarbonization, such as automotive and renewable energy. It seems most problematic for the oil & gas sector.
According to Sederman, it is perhaps less surprising that engineers in the oil & gas sector see sustainability as a hindrance rather than as a support. "What is surprising, however, is that they do not see it as an opportunity for some of the big oil firms to innovate, to offer their own low-carbon alternatives, but we see few, if any, coming forward with viable alternatives. Perhaps there is sufficient business for them elsewhere in other countries and markets that are still wedded to fossil fuels and are likely to remain so for some time, making it an unnecessary investment."
Driven by the energy crisis
The energy crisis has helped to drive the sustainability agenda across industry. "Every good business is now focused on becoming more energy efficient," Sederman continues. "And rising energy prices are accelerating the return on investment in renewables. Put simply, payback is now much faster, making investment more attractive." Additionally, sustainability is now increasingly seen as a potential win-win situation for all stakeholders, rather than simply satisfying corporate governance.
"Customers are engaged, as it helps support their own sustainability agendas and targets; investors are engaged, as they increasingly wish to build portfolios that are more ESG focused; and government agencies are more likely to grant investment to businesses that combine innovation with sustainability. Demonstrating a commitment to true sustainability is also critical in attracting and retaining talent," Sederman concludes.