Merhaba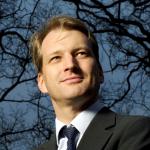 Nasılsın? Ben Türkçe öğreniyorum. I'm currently learning Turkish. But for me, as a Dutchman, it would still be a little too difficult to write this introduction in Turkish, so instead I've chosen to use English – the global language of business.
This is the new magazine Supply Chain Movement for the Turkish market. After seeking advice from a number of Turkish supply chain directors we decided to publish the magazine in English, because supply chain management is so internationally oriented and most managers in Turkey can speak and understand English reasonably well. We have translated a few of the articles into Turkish and published them online so that you can read them in your own language and share them with your colleagues.
Why has Supply Chain Media, a Dutch publishing company, produced this Turkish magazine? The main reason was the International Supply Chain Summit Istanbul which, together with a number of partners, we organised for the first time in September 2013 – with considerable success, even if I do say so myself. That two-day international congress is being held for the second time this year, and we regard it as the ideal occasion to launch this magazine. Additionally, we are now bringing to Turkey the Supply Chain Professional Award, which we have been organising in The Netherlands for the past eight years.
I've made frequent trips to Istanbul in recent months. To me, this bustling and ever-expanding metropolis is the Singapore of the Mediterranean and offers tremendous opportunities in the area of supply chain management. Istanbul and the surrounding region is the perfect place to manufacture goods for – and distribute them to – Europe, Africa and the Middle East.
Personally, I've been pleasantly surprised by the amount of supply chain knowledge I've seen in Turkey during my discussions with Turkish supply chain professionals and professors and my visits to a handful of companies in Izmir. Our aim with this magazine is to stimulate the exchange of supply chain knowledge between Western Europe and Turkey. I hope you will enjoy this magazine. Happy reading!
Menum oldum. Selamlar.
Martijn Lofvers, Publishing Director & Editor-in-Chief
Supply Chain Movement
martijn.lofvers@supplychainmedia.nl