Mars has the best supply chain according to Dutch supermarkets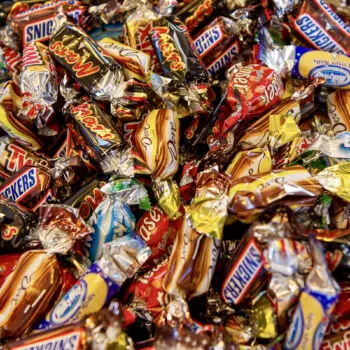 Confectionery manufacturer Mars has the best supply chain in the Netherlands, according to Dutch supermarket chains. As part of a survey by the Dutch grocery trade magazine Distrifood, EFMI Business School and research agency IRI, they were asked to assess a total of 125 branded goods manufacturers and private-label suppliers. Mars won the 'Industributie' trophy in recognition of its achievement.
In the 'Industributie' study, grocery retailers and manufacturers assess each other based on a number of criteria. Two of the criteria on which retailers rate their suppliers relate to the supply chain: insight into the retailer's chain, and delivery reliability. Among the suppliers of branded goods, Mars achieved the highest score for supply chain management with 8.05, according to Logistiek.nl. Among private-label suppliers, Group of Butchers won with a score of 7.86.
Poor delivery reliability
Many companies scored poorly on delivery reliability, with seven of them receiving less than a 4 from the supermarket organizations. Confectionery manufacturer Perfetti Van Melle scored 8.49 for insight into the retailers' supply chain, which was the best of all 125 branded-goods manufacturers. However, it was outperformed by 106 other companies on delivery reliability, Logistiek.nl states.
Marc Van Campenhoudt, Commercial Director Benelux and France at Perfetti Van Melle, responds that the company suffered a considerable hit due to the effects of the coronavirus crisis, and that the scarcity of raw materials – due to the war in Ukraine, among other things – also continues to cause disruption. "But in fact, we are feeling the pressure on all our supplies in general, including the shortage of packaging materials and also due to transportation costs. Fuel is more expensive, plus there's a driver shortage." All this has affected delivery reliability, according to Van Campenhoudt.
Albert Heijn wins on supply chain collaboration
In this survey, manufacturers and suppliers also rated the supermarket chains. One important aspect was the extent to which retailers and purchasing organizations strive for collaboration in the supply chain, especially when sourcing their own brands and fresh produce, for example. In this respect, suppliers indicate a +0.15 point improvement overall. Albert Heijn seems to be making the biggest strides in this context since the retailer once again achieved the highest score on this criterion, just as it did in 2021.