March 2010's loser of the month: Toyota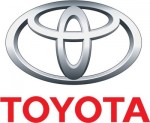 As Bredero once said: things change. For years, Toyota had been praised for its production, logistics and quality, and was classed as the world's ultimate manufacturer. Then, from one minute to the next, everything changed and their image was shattered. Toyota had to recall eight and a half million cars because of problems with the accelerator and brake pedals. The world's largest car manufacturer is now under fire, especially in the United States, where people are relieved that it's not only General Motors, Ford and Chrysler that are struggling. After offering his apologies to Congress, Toyota's CEO, Akio Toyoda, was tearful. The main sources of the company's errors: fast growth and poor communication, both internally and externally. Toyoda promised to listen to the consumer more carefully in the future.
 Even though other manufacturers like Suzuki, Peugeot, Nissan, Honda, Daihatsu and General Motors have had to recall cars, Toyota has suffered the most severe damage to its image. The company has halted production in France and the UK, anticipating reduced sales as a result of these difficulties. In the United States, faith in this Japanese enterprise seems to have been lost completely.