Makersite raises €18M in investment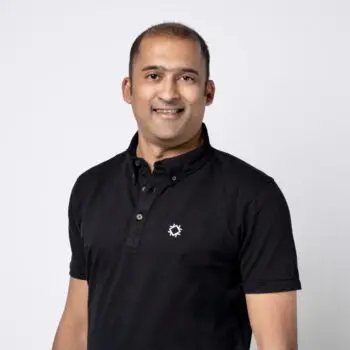 Makersite, a supply chain digital twin platform that helps major brands worldwide to improve their product sustainability, manage risks and optimize costs, has raised €18 million in a new round of funding. The German start-up makes use of artificial intelligence (AI), data and apps to enable sustainable product-related and supply chain decisions at scale. This helps manufacturing companies to tackle complex challenges throughout the supply chain.
Makersite was founded in 2018 by Neil D'Souza. It is a cloud-based platform that combines data aggregation and live applications for product life cycle management. The new funding comes from investors Hitachi Ventures, Translink Capital, Compass and Planet A. Makersite has achieved strong revenue and customer growth over the past 12 months. It plans to use the funding to continue the support of its solutions for its customers, who include Microsoft, Vestas, Cummins and Procter & Gamble.
Emissions challenges
Products account for 100% of global CO2 emissions due to the way they are made, other things associated with their use, and what happens to them at the end of their useful life. Despite this, sustainability is a design parameter for less than 1% of all products. Meanwhile, new regulations are requiring companies to increasingly report on and reduce their emissions. One of the major challenges for manufacturing companies is that 90% of their emissions are generated by the supply chain, but Scope 3 emissions are hard to trace and even harder to reduce.
"Products reaching the market today were often designed years ago. So the market needs a solution that helps to design tomorrow's products sustainably today," says Tobias Jahn, a partner at Hitachi Ventures. "To make companies greener and get them ready for a sustainable economy, it's necessary to understand each product's carbon footprint and its impact on costs, compliance and supply chains during the product development phase. By bringing data insights into product development and supply chains, Makersite helps them to embrace sustainable product design."
Makersite's solution enables manufacturing companies' development and procurement teams to make better decisions about what and where to buy at scale. Makersite's AI automatically maps the company's portfolio of products, suppliers and manufacturing processes using more than 140 databases for materials and supply chains. It then constructs detailed, accurate digital twins of each product and how it is made, used and disposed of. These dynamic, multi-criteria models and deeply integrated apps enable transparency and rapid insight into multiple factors, including footprints, should-costing and compliance risks.
New normal of sustainable business
"We put decades of experience into solving a problem that has eluded the manufacturing industry until now. In an increasingly complex environment, how do you make better products faster? One of the answers we found is to simplify and decentralize decision-making by providing accurate, instantaneous and actionable multi-criteria data on sustainability, cost and risk implications of decisions," states D'Souza. "We were humbled by the industry response and have grown profitably, purely by word of mouth, until now. With this investment, we will increase delivery and go-to-market capacities to continue delivering our cutting-edge solution to many more customers who have transformed into the new normal of sustainable business."