Majority of Dutch companies are dissatisfied with own supply chain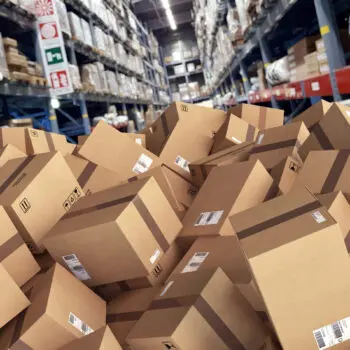 Almost all Dutch businesses are dissatisfied with their own supply chain, according to research by SAP. To improve this, most companies are looking for ways to make their supply chain more local. They also want to adopt new technology in the short term that will help them reduce risks and achieve greater sustainability.
A staggering 97% of companies rate their supply chain as suboptimal, according to a press release by SAP in the Netherlands on 3 April. Key reasons include delays in the production of goods and a lack of raw materials. In fact, a quarter of the companies surveyed claim that major changes are needed. In this context, 71% plan to operate more locally, while two-thirds intend to implement new supply chain-focused contingency measures.
New IT approach
The report called 'Tomorrow's Supply Chain: Disruption Around Every Corner' reveals that Dutch companies are keen to use advanced technologies to fundamentally transform their supply chains. More than two-thirds (67%) of the respondents intend to start doing this within the next two years. The use of AI and machine learning plays a major role in this.
The survey also reveals that various challenges are driving the search for IT solutions. For example, many companies have complex supply chains involving multiple actors. For these networks to operate effectively, it is important that organizations have real-time insight into operations so that they can react quickly to changes and adjust their own production capacity accordingly.
By monitoring the activities of their suppliers and customers, companies can also gain a better understanding of how their own activities affect the entire supply chain. This information helps organizations to decide which raw materials, parts and products to hold in stock, and where.
Sustainability
Sustainability is regarded as another important factor, which is why 62% of companies want to find new sustainable solutions for their supply chain. Although sustainability remains a priority during tough economic times, 55% of companies struggle to integrate sustainability measures into their way of working and 51% do not know where to start or what decisions to make.
Many companies want to use AI and machine learning, not only to see what is happening in the supply chain and to manage risk, but also to improve collaboration and communication between suppliers, partners and customers. According to SAP, besides increasing a company's resilience, advanced technologies are seen as helping to reduce costs and improve competitiveness in these complex and uncertain times.
Role for the government
Opinions are divided over supply chain globalization as a tool for fostering economic growth, with just over one-third of respondents in favour of it and two-thirds against it. Meanwhile, roughly half of all companies think the government should provide more support in monitoring supply chains and should invest where necessary, and 51% want the government to offer incentives to support recruitment and training, or to bring in foreign talent (44%).
Changing face of supply chain management
"Supply chain management used to be mainly about reducing costs, but many more aspects now play a role: responding to consumer demand, improving resilience, reducing carbon emissions, lowering employee turnover and keeping costs down," says Thomas Brückner, Head of Digital Supply Chain at SAP Netherlands.
"Geopolitical issues, new emissions regulations, and production problems in China have added many more challenges to current supply chain models in the Netherlands. Irrespective of which external factors disrupt the flow of goods and services in the future, today's 'on-demand' consumer culture will only intensify. A new approach is needed to meet this demand," he states.