L'Oréal France Grand Public opens site for mass consumer products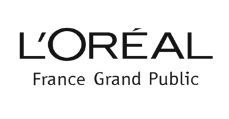 Following last October's contract signing, Norbert Dentressangle and L'Oréal France Grand Public (L'Oréal's French consumer product division) have officially opened the Saint-Vulbas site on 16 July 2014. "Our decision to outsource our logistics operations to Norbert Dentressangle forms part of the broader logistics plan that we launched back in early 2013, in a bid to keep L'Oréal France Grand Public competitive in terms of physical distribution by not only shortening delivery times but also modernizing existing infrastructure and making it more specialized, all whilst continuing to raise the bar in terms of sustainable development and working in the best interests of our workforce", remarked Frédéric Herlin, the Managing Director of L'Oréal France Grand Public, On the day the contract was signed.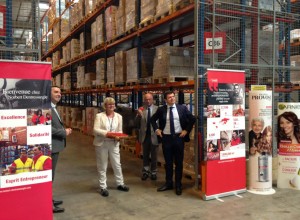 Around 40 people work at the 12,000 m² Seveso Saint-Vulbas warehouse, which provides up to 13,400 pallet spaces. Located 20 miles east of Lyon, the site is ideally located to distribute L'Oréal France's consumer products throughout southern France, and is integral to Norbert Dentressangle's extensive logistics operations in the Lyon area. Norbert Dentressangle is responsible for the receipt, storage, picking and distribution of around 2,500 mass consumer product lines (L'Oréal Paris, Garnier, Lascad) in southern France.
For his part, Philippe Pichon, the Head of Physical Distribution at L'Oréal France Grand Public, declared: "This warehouse subcontracted to Norbert Dentressangle forms the third axis of our national logistics network, which until today has consisted of two sites based in northern France (Orléans and Marly la Ville). Up to now, we haven't had any warehouses in southern France. By choosing to establish ourselves in an already-existing facility close to Lyon, which was clearly the quickest and most effective solution, we will now be able to deliver to all our major retail clients within 24 hours."