Logistics sector lags behind in passing on costs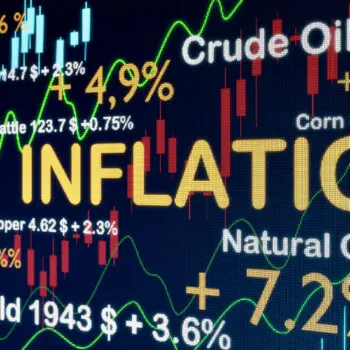 Logistics and transport companies in the Netherlands are lagging behind the manufacturing industry when it comes to passing their rising costs – including those caused by inflation – on to customers. This is a key finding from the 2023 edition of the annual Strategy Trend Survey by consulting firm Berenschot. The total costs for manufacturing companies rose by 10% in the past year, but the sector managed to increase its prices by 9%. In contrast, the logistics sector faced a 9% cost increase, but only managed to raise prices by just over 5%. For trading/retail companies, the total cost increase and total price increase was just above and just below 8%, respectively.
According to Berenschot, only a small number of companies deploy 'traditional' measures such as workforce reductions when faced with structural cost increases. 63% of the respondents see raising prices as the most important measure in reaction to inflation, while 27% of companies choose to optimize processes and 16% focus on reducing indirect costs.
"The spectre of inflation is haunting us and is our new reality," stated Hans Büthker, CEO of Dutch manufacturer Neways Electronics, in relation to the survey. The current inflation is a significant exogenous shock pushing salaries and prices up and leading to shortages of some components. "Relationships with both our employees and our customers are under pressure," added Büthker. Neways is keen to honour its contracts with customers as much as possible, but the company is also being forced to work together with customers to seek solutions in the case of cost increases that put too much of a squeeze on its financial margins.
"It's all becoming more short-cycle, so more transparency in the supply chain is crucial. Fortunately, customers are often understanding of our position and are willing to work in closer partnership with us to look for a solution to the shortages and higher prices. However, they demand transparency in return." According to Büthker, customers are also increasingly looking to outsource activities, albeit preferably to local partners close to their own production facilities, i.e. in the form of extreme nearshoring. "They hope that the physical proximity of suppliers will reduce supply chain risks like the ones we have seen recently."
Wage increases remain lower than inflation
According to the researchers, the issues related to finding, retaining and engaging employees remain crucial for almost all organizations. The number of participants who regarded the labour market as having a major strategic impact on their own organization's direction rose sharply in 2022, and this year it scored highly once again (47%). However, for many organizations it is impossible to adjust wages in line with inflation.
In the Netherlands, the manufacturing industry saw the highest average wage increase (6.8%), followed by trade & retail (6.1%) and transport & logistics (6.0%). Almost all the wage increases were lower than the current inflation rate of 10%.
No clear strategic choices
Most companies appear to have clarity on their purpose, goal, mission and vision, according to Berenschot, and many companies have also clearly defined their customer and product playing fields. In practice, however, organizations often find it difficult to translate the value proposition into concrete terms, segment customers and make clear choices.
Most manufacturing companies choose a Customer Intimacy strategy, followed by Product Leadership, with Operational Excellence (cost leadership) only to a limited extent. In the manufacturing industry, the most important strategic topic in the boardroom is innovation and disruption, according to 63% of the respondents. Among logistics companies, the key strategic topic is digitalization at 56%, followed by the energy transition at 44%. Both topics seem to stem from the need to cut costs, as the vast majority of logistics companies pursue an Operational Excellence strategy.
Despite rising geopolitical tensions and an uncertain economic outlook, companies still see plenty of growth opportunities in 2023, with 90% of the participants in the Berenschot survey indicating that they expect to grow their sales this year. In fact, a sizable number of them (32%) expect to achieve a growth rate of over 10%.