Loginex: intelligent software for carbon measurement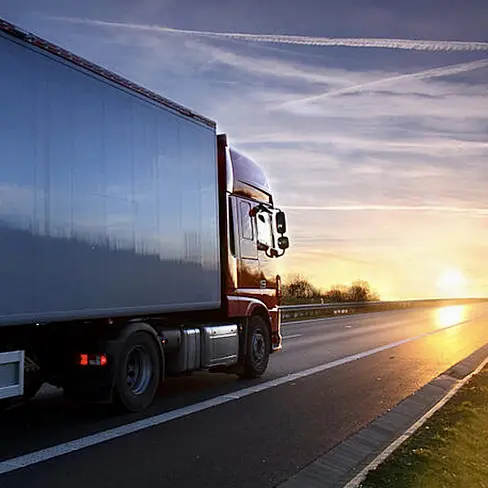 Under the name Loginex Carbon Intelligence, Visma Connect and UC Group are bringing cloud software to the market that allows logistics companies to analyse, allocate and reduce carbon emissions. They are doing this together with their launching customer, Jan de Rijk Logistics. Loginex has been developed for and by shippers, transporters and forwarders. In addition to the current emission standards, the solution also takes into account the reporting requirements that will apply in EU member states from 2024 onwards.
Loginex is a software as a service (SaaS) solution with interactive dashboards. Companies throughout the logistics chain can use it to create reports for both internal use and for their customers. With the software, Visma and UC Group are responding to European legislation that makes CO2 emission reporting mandatory from 2024 onwards. From then on, governments will put a price tag on these emissions, following in the footsteps of Germany and Sweden which are already doing this and where CO2 rates increase every year.
Measuring and allocating emissions
More and more companies are already asking their suppliers to produce reports on CO2 emissions to inform their sustainability policies. Calculating a company's total emissions is not complicated in itself. The challenge lies in allocating them correctly to specific customers, suppliers or routes. Loginex calculates CO2 emissions based on the EN-16258 standard, which has been developed specifically to allocate CO2 emissions, and is ready for the ISO-14083 standard. The calculation is made using actual data from trips, cargo and fuel, while respecting accounting rules. Using this methodology, the software generates accurate and reliable reports.
In addition to measuring and assigning CO2, Loginex can pinpoint opportunities to reduce emissions. Depending on the cause, various measures are possible. In almost all cases, CO2 reduction also leads to cost reductions both for companies and their customers. The output of transport and freight management systems (TMS/FMS) serves as input for the CO2 emission calculation in Loginex. Because the calculations are made with respect for data integrity using an intelligent data warehouse, Loginex works in a transparent way from an accounting perspective.
Pilot projects
Visma and UC Group claim that pilot projects with logistics service providers Baks Logistiek and Jan de Rijk have shown that companies can benefit greatly from reliable CO2 emission data. This not only enables them to sharpen their sustainability strategy, but also to improve the quality of their business operations.
"Jan de Rijk Logistics has committed to an ambitious sustainability strategy and to being a leader in this field, where it is crucial to reliably and compliantly measure what the reduction initiatives achieve for our customers and for us," comments CEO Fred Westdijk. "Loginex is helping us take big steps to execute these sustainability plans in a focused way where we are looking at both energy transition as well as more efficient and therefore sustainable use of existing assets."
Logical next step
UC Group and Visma Connect have previously worked together on the management and adoption of the iShare scheme for the logistics sector. iShare is an initiative of the Dutch government's Top Sector Logistics to enable the seamless sharing of logistics-related data. The development of Loginex Carbon Intelligence is seen as a logical next step in this collaboration.