Recording & slide deck Kinaxis | inNOWvate Supply Chain Event 2022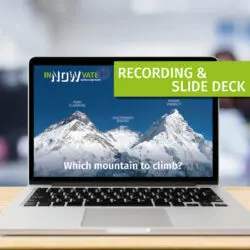 T

he meaning and value of concurrent planning



Speaker: Jim Bralsford, Sr. Director, Industry and Solutions Marketing
Jim will offer insight to the challenges of sustainability within supply chains during inNOWvate Supply Chain Event 2022; the meaning and value of concurrent planning; how concurrency improves supply chain transparency; and why that is better for sustainability.
About Kinaxis
Everyday volatility and uncertainty demand quick action. Kinaxis delivers the agility to make fast, confident decisions across integrated business planning and the digital supply chain. People can plan better, live better and change the world. Trusted by innovative brands, we combine human intelligence with AI and concurrent planning to help companies plan for any future, monitor risks and opportunities and respond at the pace of change. Powered by an extensible, cloud-based platform, Kinaxis delivers industry-proven applications so everyone can know sooner, act faster and remove waste.
Recording & slide deck Kinaxis
The recorded session is available on the YouTube channel of Supply Chain Movement. The slide deck is available for download below.
Download:
Slide deck inNOWvate Supply Chain Event 2022 | Kinaxis