Keynote Ariane Longpré | S&OP Vendor Day 2021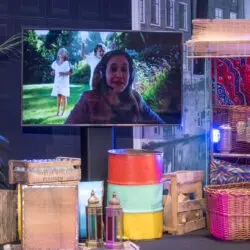 Supply Chain Media organized the first hybrid edition of S&OP Vendor Day on October 13, 2021. "Taste the flavours of S&OP Vendors" in one day. The main topic of this new and innovative international event in Utrecht and online was the selection of a suitable S&OP software vendor and the implementation of the solution. Besides independent keynotes from well-known companies about their S&OP journey, leading companies presented their solutions in a 30-minute breakout session as well as at their booths. Ariane Longpré presented the IBP journey of Henkel Laundry & Home Care. 
And Longpré (Director Planning/IBP Program Lean – International Supply Operations) not only shared the journey, she also told how Henkel is getting ready in taking this step as an organization. Henkel is now at the crucial stage of creating awareness and urgency for the topic, in order to get the organization on board. What did she achieve until now?
The S&OP journey so far – The assessment: achievements and challenges
How does Henkel think about IBP: cross-functional work, lever for growth, holistic P&L steering
Their vision of IBP: process, people (change management) and technology
Their approach: how do they prepare the ground and organization
Missed this keynote?
The recorded session is available on the YouTube channel of Supply Chain Movement. The slide deck is available for download below.
Download:
Slides Ariane Longpré | S&OP Vendor Day 2021