Joost Bous, Action: "New supply chain must facilitate growth"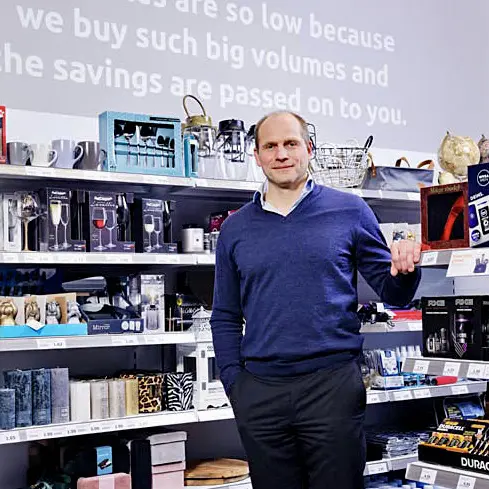 Despite lacking both supply chain and retail experience, Joost Bous joined a rapidly growing retail chain that needed to completely overhaul its supply chain. The traditional method of replenishing stores by ordering products from the DC was not only no longer effective, but was actually inhibiting growth. What has Joost Bous done over the past two years to transform Action's supply chain from a restricting factor into a business enabler?
By Martijn Lofvers, Edwin Tuyn and Mirjam Hulsebos
Action opened its first store in Enkhuizen, the Netherlands, in 1993. Within ten years, it had grown to more than a hundred Dutch stores and moved into its own new DC in Zwaagdijk. In 2005 it took its first step towards international expansion by opening a store in Belgium. Today, the company has more than 1,500 stores across eight countries plus five DCs. Action's product range spans 14 categories and offers shoppers an ever-changing assortment of products. Just 30% of the SKUs are more or less permanent; the rest are bulk buys of overstock.
"We're growing at an unprecedented rate," says Bous. "In every country where we open stores, our approach of good quality at very low prices is an immediate success. A store opening is an amazing sight, with crowds of people waiting outside for the doors to open, and virtually all the shelves are empty by the end of the day. In the years ahead we expect to double our revenue, mainly thanks to strong growth abroad. For a long time the supply chain was focused on 'today': replenishing our stores as cost-efficiently as possible. However, to facilitate that rapid growth, it's become important to look much further ahead. Once, in the past, we were forced to delay a handful of store openings because we couldn't guarantee on-time replenishment. We don't want that to happen again."
Why were you appointed to redesign the supply chain?
"I've got a lot of experience in change management programmes. I've worked in many different parts of TNT Post Group (TPG) and almost always in some kind of change management role. In addition to setting up start-ups within TPG, I also executed turnarounds at subsidiaries that were struggling. In fact, I've never run a stable business; I've always been involved in transformations. The Action management team liked that about me, because some drastic changes were necessary here too. The fact that my experience was limited to logistics – I didn't know much about supply chain management, nor was I familiar with the retail world – was a disadvantage, but they regarded my change management experience as more important. Besides that, on a personal level I'm a good fit with the company culture: 'Don't just say it, do it'."
What kind of company was it when you joined in 2017?
"It was a buying-driven organization with a focus on logistics but little knowledge of supply chain. The model was simple: most products were sourced from Asia. They were then shipped to the Netherlands by boat and were stored in one of three DCs: two in the Netherlands and one in France. The DCs took care of the transport to the stores. The planning was done by the purchasers in Excel spreadsheets. That model worked fine when we had just one DC. It became more tricky when we opened our second DC in the Netherlands (in Echt) in 2015, but we really ran into trouble when our international expansion took off rapidly and we started working with a third-party DC in France in 2016. Until then, Action had never outsourced its DC activities before. People had no idea what that entailed – how should they manage a logistics service provider? As a result, the costs spiralled. We had out-of-stocks in stores for some products, but had too much stock of other SKUs. On top of that, our staff were completely overwhelmed – the situation was far too hectic and we lacked control. In 2017, the management realized that the old tried-and-tested supply chain model was no longer good enough for the future. So they went in search of a supply chain director." … … …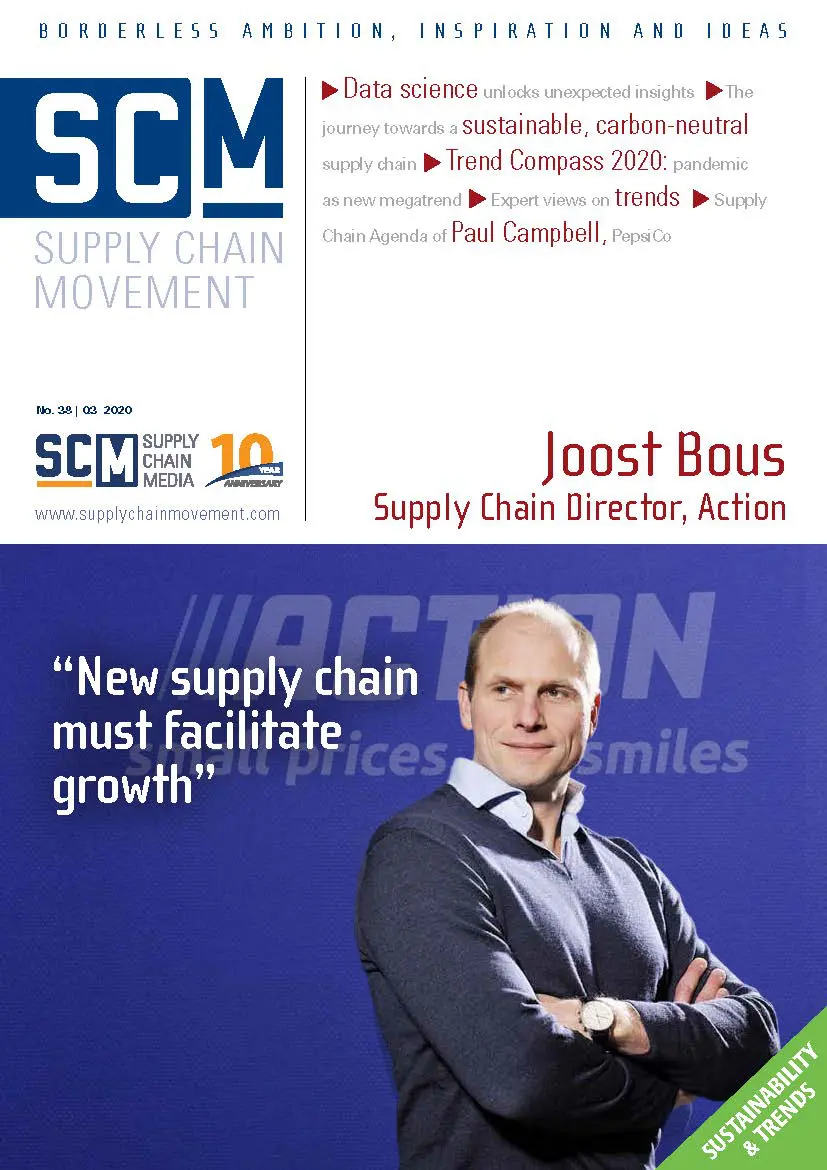 Want to read more of the interview with Joost Bous?
This article was first published in Supply Chain Movement 38 | Q3 – 2020