January 2010's loser of the month: Cisco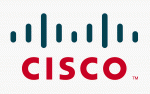 The economy and customer confidence picks up and the supplier is caught off guard. That is what happened to Cisco Systems, specialist in networking technologies. Now that the economy is improving, companies are starting to invest more in IT and the demand for networking technology is on the up as well. However, there have been reports from analysts on Wall Street that there are bottlenecks in Cisco's supply chain. Major customers have been told that it won't be possible to complete their orders this quarter because of problems further down the supply chain. These problems mean a shortage of electro-mechanical components such as semi-conductors and connectors. Moreover, suppliers are struggling with longer lead times as a result of the staff cuts they had to make during the recession.
Cisco's competitors, like 3Com – soon to be acquired by HP – are taking a more aggressive approach in an attempt to profit from the lull in the economy. Companies that once wouldn't have even considered putting 3Com on the shortlist, are now taking Cisco's competitor more seriously. Nevertheless, Cisco is positive about 2010, partly due to its plans to launch a new product. Trends like cloud computing are a root of increased demand in network technology.