Ivanka Janssen: "One plan that drives all targets"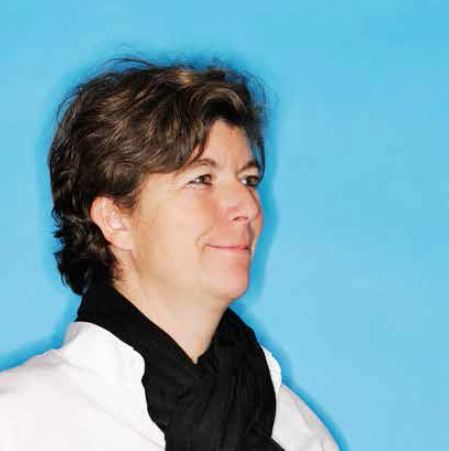 Two years ago Diageo, the global leader in beverage alcohol with iconic brands including Johnnie walker, Smirnoff and guinness, embarked on a route to Consumer programme. this is an end-to-end Supply Chain transformation and a shift in the way that Diageo gets its brands from its own and third party manufacturing facilities to bars, restaurants, hotels and retailers, both directly or through a network of distributors. the aim is to grow in an even more sustainable and profitable way. the route to Consumer programme brings together the product flow from plant to retailer to consumer activities at point of purchase, all to service the consumer experience Diageo is trying to create.
Interview conducted by Martijn Lofvers and Oskar Verkamman, written by Helen Armstrong

Ivanka Janssen, Director Global Sales Operational Excellence, Diageo
"We have one plan throughout the company that drives all targets"
Diageo employs over 33,000 people worldwide and enjoys net sales of GBP10.813 billion (year ended 30 June 2015). The company is putting the consumer experience first and working backwards. This is enabling it to define how it puts in place a Route to Consumer program. In order to get closer to these consumers and deliver these experiences it is becoming more agile, more responsive and more efficient. Diageo began this transformation in 2013 and it is now running across its 21 global geographic markets that cover 180 countries. With more than 200 sites in over 30 countries and an International Supply Centre (ISC) that employs over 4,000 people Ivanka Janssen and her team have the responsibility of implementing the Supply Chain transformation.
The Route to Consumer is a huge initiative. What brought about this transformation?
We have iconic global brands however when we looked into where we are present, while we are strong in the historical big cities such as Hong Kong, Singapore, Sao Paulo, London, etc., over the years other cities have become equally big and important. For example, in Europe, Berlin is the place to be because this is where the young, creative people are settling. We realised that if we wanted to grow the business we needed to adapt our strategy to be closer to the consumer. It meant moving from a sell-in to sell-out culture. Two years ago we started the transformation which is based on four key pillars: Participate in the highest growth opportunity markets geographically and demographically; Present our products in best possible way through commercial execution; Deliver in the most effective and efficient way – the supply chain pillar; and do so with the best talent. All four pillars have specific objectives and we have to make sure that they are linked.
What are your direct responsibilities?
… Read more …
This article was first published in Supply Chain Movement Q4 – 2015
Subscribe on tablet to read the full version>>
or