Interactive overview of software vendors and their solutions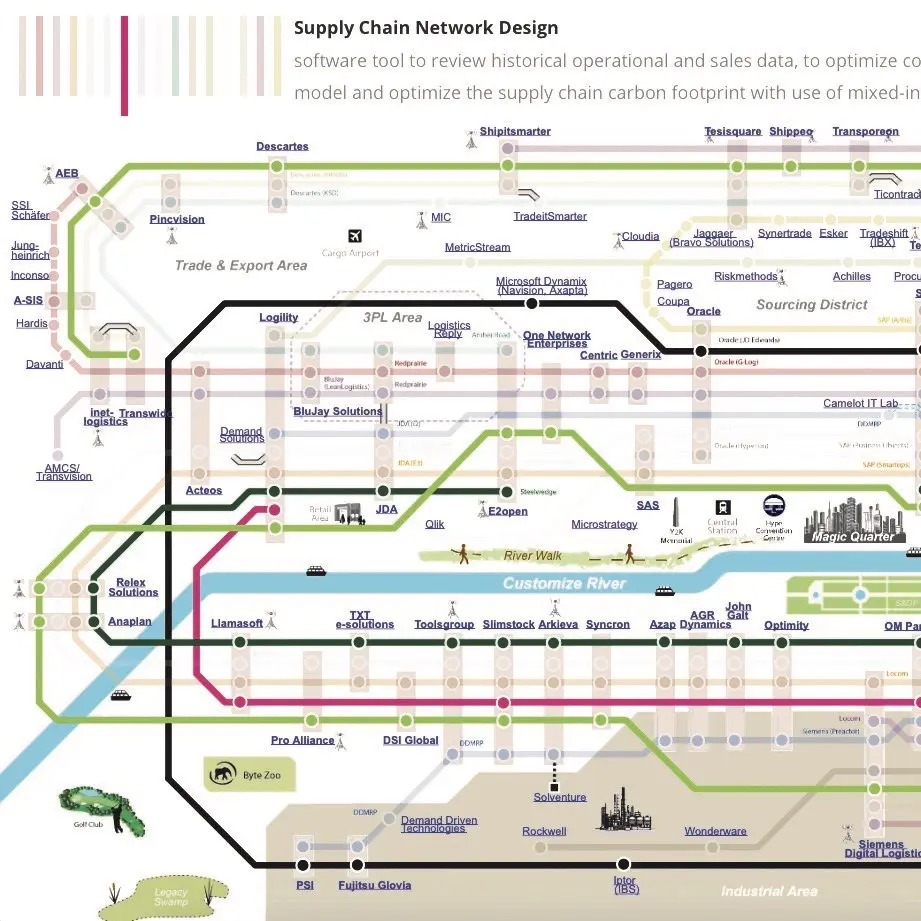 Supply Chain Media has launched ITsubwaymap.com, a new website in support of its popular IT Subway Map. The interactive and freely accessible online version has been live since January.
The new website enables online visitors to interact with the IT Subway Map in several different ways. In addition to being able to click on the various software lines, users can also see information about the solutions offered by the vendors featured on the IT Subway Map. This provides a clear overview of which solutions are available per line. As a result, it is easy for companies that are seeking IT software solutions to see and compare the various options.
Subway lines
Each supply chain process is represented on the map by a different subway line. Users can simply click on a particular line to see which vendors offer relevant solutions, and then click on a vendor's name for more details. Alternatively, users can go directly to the software vendor page and filter the results based on the supply chain process that they are interested in.
IT Subway Map
Besides the enhanced version of the popular IT Subway Map, the website also provides access to IT-related news, interesting publications and useful links to software vendors that are featured on the IT Subway Map.